In our week ahead the Grand Trine perfects bringing something together that is growth oriented, long term and inspired. This influence is at work in our lives for the entire summer but this week in particular will see some real time results so expect some miracles.
Uranus will Retrograde and begin a backwards journey that will last 5 months, until December 17th. This means that the unpredictable ups and downs of the first part of this year will somewhat stabilize and we will have a period when we can catch up to what has changed all around us. There may however be an event this week that shakes things up or awakens you to some new bit of information or ideas as Uranus shifts in the sky on Wednesday.
Mercury will go Direct and we will be making choices based on who or what we are ready to leave behind or take forward with us in some new way. This is going to turn things around where home, living situations, roommates, moves, renovations, real estate deals, family matters, or a parent are concerned. Mercury goes Direct on Saturday the 20th and will have picked up regular steam again by August 3rd. You will be free and clear to make new choices, sign new agreements, purchase new electronics or mechanical items after the 20th.
Mars activates the Grand Trine bringing in a secondary flank to kick things into gear on the home front, with the move, real estate deal, family, parent, renovation, roommates, or security need and align these actions with the growth opportunities, stable long term choices and inspired or Karmic moments that surround them. This occurs on the same day Mercury goes Direct on Saturday so expect it to be a big day.
MONDAY is your strongest day of the week to deal with partners, attorneys, agents, clients, specialists, or any other key players. There is a need to come to terms over something involving the home, real estate deal, move, family, parent, renovation, or roommate and this may feel challenging but it is essential that you communicate your needs. There is an opportunity with a key person today (this may be the same person or it could be someone else fitting the bill) and this opportunity involves your love life, creative potential, children, and the love or money flow here.
TUESDAY the Scorpio Moon takes over and begins to activate the Grand Trine bringing you into alignment with the financial side of things or the divorce needs, third party situations or sexual interests. Between today and tomorrow you will be in positive flow when it comes to these topics and the home or property, move or family, and what you are doing behind the scenes.
WEDNESDAY the Grand Trine perfects and you see something coming together that is big for you regarding the home, property, move, renovation, roommate, parent, family, or security need and that there is something long term or final regarding the big financial picture, divorce, third party, or sex life/reproductive need. You will feel that the efforts behind closed doors or involving research, strategy, or some Karmic situation are supporting this moment as well. Uranus Retrogrades today and sudden insights, changes, upsets, surprises, excitement, or new elements are brought into the day. From now through December 17th you will be more likely to stick with what you are doing and catch up to the changes that have occurred thus far, the unpredictable part of what you were striving for eases a bit.
THURSDAY the Lights are in harmony so good feelings revolve around the financial picture, divorce or sex life up until around 2pm eastern. At this point the Sagittarius Moon kicks in and will ask for an adjustment regarding legal, travel, educational, media, marketing, publishing, wedding, or expansive needs tied to the home, real estate deal, family, parent, roommate, move, or renovation. Do what you can to adapt.
FRIDAY Saturn and Neptune trine so again the Grand Trine is activated and the focus is on the solid and final choices around loans, investments, insurance, taxes, inheritance, bankruptcy, alimony, child support, commissions, royalties, a partner's money, the mortgage, refinancing, a divorce, your sex life, or a reproductive need. Sage Moon ties in with Uranus today to afford some positive changes in the legal, travel, educational, media, or wedding plans.
SATURDAY Mercury goes Direct! Finally we exit this dragged-out, back-peddling, slowed-down 3 plus weeks of talks, meetings, decisions, agreements, writing, sales, and local activities regarding home, real estate, moves, renovations, roommates, family, and parents. You are now, after today, free to move forward in new directions. You may experience some real last minute changes today as the mind is turning back to the forward view so try to be flexible with everyone today, it can be a bit wild on the day an energy changes directions. Mars stimulates the Grand Trine today so there will be lots more action happening at home, with the move, over the real estate, with the family, parent or roommate, on the renovation, or towards your security needs today. The alignment is positive, brings growth, stability or long term commitments or endings involving the big financial themes, your sex life or divorce, and gets you amped up behind the scenes or in development.
SUNDAY is all about reaching big goals, taking the lead on something important, dealing with a parent or other authority figure, pursuing career needs, or letting your ambitions fly. You may have some sudden needs arise or change your direction a few times during the day with Uranus in the mix but you will be able to connect with at least one person that is communicating with you on the home, property, move, renovation, parent, family matter, or roommate situation to help you reach said summit. For those of you ready to delve deeper into your personal chart you can email Zoe for rates and dates for a private reading at zoemoonastrology@gmail.com
JOIN ZOE ON HER SITES: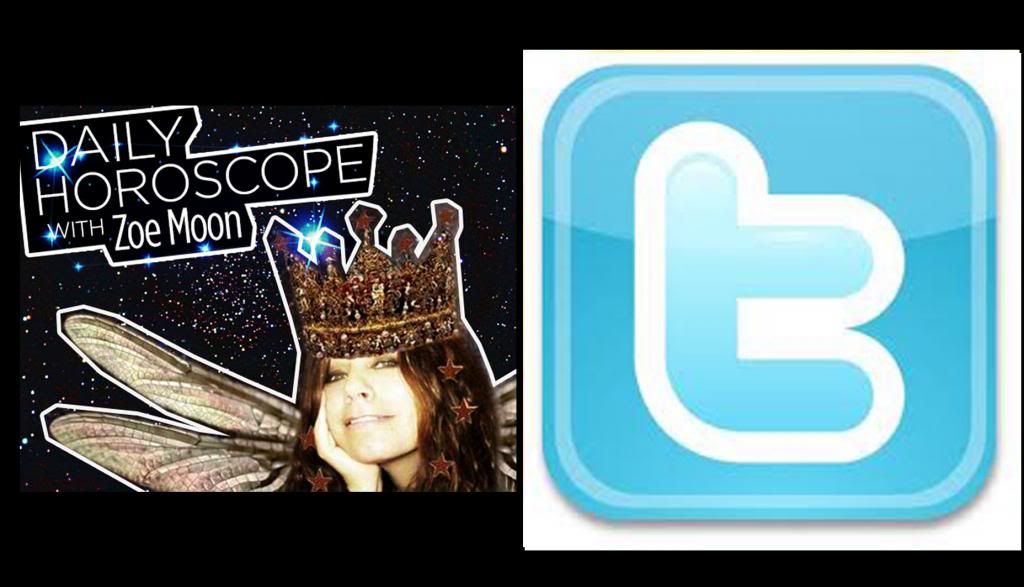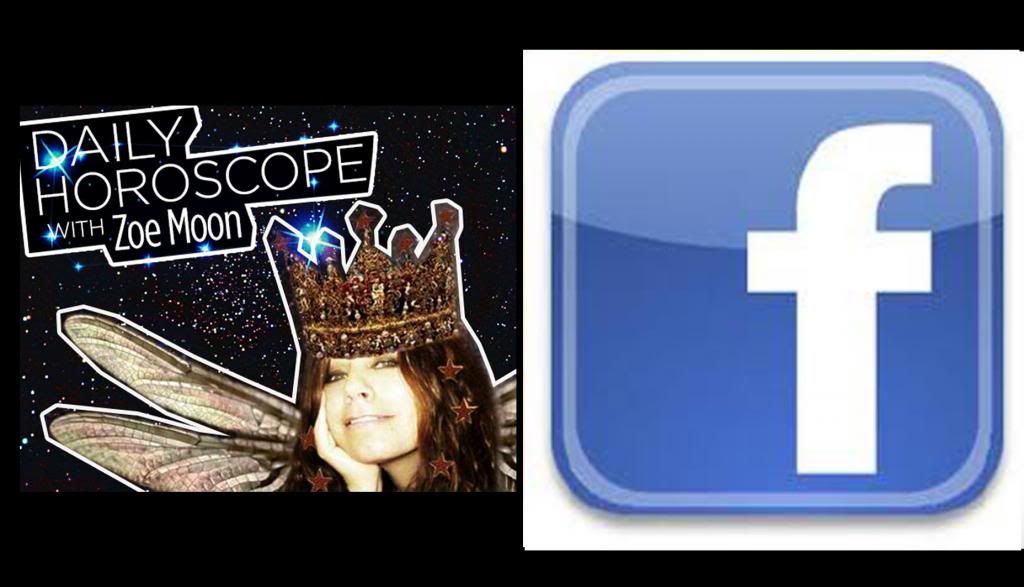 ARIES:
If ever there was a week to get serious about your financial picture this is it. There is tremendous support from the cosmos behind your reaching out to your financial planners or specialists to help you with loans, debt, bankruptcy, inheritance, insurance, taxes, investments, refinancing, settlements, commissions, royalties, alimony, child support, your partner's money, or to get just as serious over divorce, sexual needs, reproductive matters, someone's mortality, or any third party situations. It's been nearly 50 years since this kind of alignment was over head and what you do about these matters now will help you build the best foundations beneath your feet and move into happier, more prosperous times up ahead. All week the things you do about this to make long term commitments, set up structures or limits, define endings or wrap things up, and get serious will move you closer to your goals. While you will be doing what you can about the home, move, roommate situation, family need, parent, renovation, or real estate deal all week, it is on Saturday with Mercury going Direct that you will exit the quagmire and begin to move forward in new ways so stay the course, you are on the right track. Expect Wednesday to feel a bit different for you as Uranus shifts in your sign, you are going to be revisiting some original part of your character or reconsider a change that would reunite you with some old part of yourself and today it may hit you in the face just what that is going to be about. More daily information is written above in the general overview or you can tune into Zoe's page each morning for the daily update. For those of you ready to delve deeper into your personal chart you can email Zoe for rates and dates for a private reading at zoemoonastrology@gmail.com
TAURUS:
Wow, Taurus, it seems this week is ALL about your relationships and if ever there was a more serious week I just can't imagine. It's been nearly 50 years since this kind of configuration was in the heaven's overseeing what you cement with romantic, marriage or business partners, agents, attorneys, specialists, clients, competitors, opponents, advocates, or any other key players in your world. The alignment is rare and truly beneficial for your long term growth and happiness so get real about finalizing endings, committing long term, structuring situations, setting limits, and bringing your ambitions to bear with these people and look to the agreements, writing, sales, meetings, talks, ideas, proposals, interviews, auditions, short trips, local activities and decisions that put foundations into place and possibly help you with your living situation or a property matter. You may find that you are reuniting with friends or finding your soul group as part of what is transpiring, that there is something Karmic or fated at play around your aspirations and group affiliations, and that you can bring the inspiration across on the internet, through charities, astrology, or other social outlets. All week what you do about those agreements, negotiations, sales, the writing, ideas, meetings, talks, and decisions and how it all affects your home, real estate, renovations, moves, family, a parent, or roommate will be important to the growth you are setting up for your life but it will be on Saturday when Mercury goes Direct that things start to move ahead in new ways and you see a shift occur. If you need to deal with vehicles, electronics, your siblings or neighbors as part of getting ready for this then do so. Uranus going Retrograde on Wednesday will bring about something unexpected behind the scenes or that you didn't see coming, it may involve artistry, a romance, research, investigations, a hidden agenda or secret, hospitals, addictions, or it may be Karmic by nature but this will be the last day of shake-ups you get for many more months in these areas since things are bound to mellow out a bit or you head into a review of past shake-ups that occurred in these areas. Theme for your week: it's all about those relationships! More daily information is written above in the general overview or you can tune into Zoe's page each morning for the daily update. For those of you ready to delve deeper into your personal chart you can email Zoe for rates and dates for a private reading at zoemoonastrology@gmail.com
GEMINI:
It's hard to imagine a week that was more important to your future growth and stability than this one and it really all boils down to how serious you get in the days ahead regarding the work that needs done or the paperwork that needs tending, the job efforts, any organizing, those people you hire to assist you or your co-workers, the way you deal with health issues or pets, and how you structure these situations, commit long term, finalize endings or wrap things up, deal with authorities in the picture, and commit your ambitions to the situation. It has been nearly 50 years since this configuration was overhead trying to help you so partner with the energy and do your part. The way you earn money or a major purchase is a big part of this as well and you will be focusing in on how you are expanding your world through these avenues all week as part of that glorious Grand Trine so get busy doing what you can to go after income possibilities or deal with the acquisition or possessions. You may have something involving your home, a real estate deal, move, renovation, roommate, the family, or a parent coloring this growth area of your life but again, it will be what you do to secure the work, paperwork, health, or animal needs that will set things up on solid foundations. Don't get frustrated as Mercury slows this week and you feel like you are slogging along with the money making or purchases, Mercury goes Direct on Saturday and you will be launching forward again so wrap up final agreements and decisions each day as they arrive so you are ready for this movement. Uranus Retrogrades on Wednesday so there will be a shift of energy around a friend, group, the internet, astrology, a charity, or your aspirations. There have been lots of ups and downs up until now but after today things will find their groove or you will be heading back into the past for a do-over. This is where you are awakening so let anything that changes today cue you into what you need to free up within yourself. More daily information is written above in the general overview or you can tune into Zoe's page each morning for the daily update. For those of you ready to delve deeper into your personal chart you can email Zoe for rates and dates for a private reading at zoemoonastrology@gmail.com
CANCER:
Seldom do you come face to face with a week that holds this much significance regarding your love life, your creative projects, your children, or your recreational needs. A rare Grand Cross perfects this week setting up a flow around you that is magical, growth oriented, solid, and long term. You haven't seen anything like it in nearly 50 years so if you are younger than that, this is the big one! Knowing this you want to do whatever you need to do about getting serious, making long term commitments, finalizing endings or wrapping things up, structuring situations, dealing with limits, and getting ambitious about it all. You may feel as if you are about to bust with Jupiter part of this configuration and working from your sign pushing on you to do something big, to expand, to go for it, while Mercury is slowing in the sky in your sign, still putting you in a deep freeze to the past and asking that you take care of any loose ends, agreements, decisions, or sales involving you, your body, image, brand, identity, or your home, real estate, family, parent, roommate, renovation, or move. It really means that every single day this week you need to tend to the details and rework, release, or reclaim in those areas so you are ready to launch forward in your new direction as of Saturday when Mercury goes Direct. Part of this magical configuration this week involves legal channels or travel plans, educational pursuits or media, marketing or publishing, weddings or beliefs, so you should look to these areas and trust that little voice within that is trying so hard to guide you here through intuition, signs and dreams. Uranus Retrogrades on the 17th so you may feel a break in the facade or a shake-up or change as the shift occurs regarding your goals, an authority figure, boss, parent, judge, etc, or on the career front but know that this shift is going to ease some of the unpredictable flow you've had in these areas since the year began and that you will be reviewing past upsets in these areas or reawakening past brain-childs you had here between now and December 17th. More daily information is written above in the general overview or you can tune into Zoe's page each morning for the daily update. For those of you ready to delve deeper into your personal chart you can email Zoe for rates and dates for a private reading at zoemoonastrology@gmail.com
LEO:
This week is a whopper for you when it comes to your home or a real estate deal, your family or a parent, a move or a roommate, renovations or remodels, or your security needs and foundations you are building upon in your life. You haven't had the kind of support at the root of your chart for solid, long term commitments or finalizations and endings in nearly 50 years and not only will this Grand Trine that hovers overhead all week help you cement things here it will urge you to set up structures, deal with limits or pour more ambitions and leadership into it. By doing so there is potential for real growth, happiness and prosperity to flower from it in years to come through Karmic unions or situations, your ability to retreat and recharge your spirit, private time for romance, artistic projects such as film, music, art, or poetry, endeavors involving hospitals or other institutions, research or investigations, or something you have in development. It will be in these areas that you will need to get busy tying up any loose ends, revising, reworking, releasing, or reclaiming this week through old agreements, sales, writing, ideas, and decisions. You want to put it in gear because on Saturday Mercury goes Direct and you will see this all start to move into the next chapter and be free to make new choices. Part of the configuration at work is bringing some inspiration through outside financial resources helping you balance Karma there and it will do it's best to bring the right choice to your sex life or reproductive needs or aid you in the divorce proceedings if these are areas of activity for you right now. Uranus Retrogrades on Wednesday so you can expect a shift in the energy around legal, travel, educational, media, marketing, publishing, or wedding plans now. Uranus will be in backwards motion through December 17th so during this phase you will see things ease up regarding sudden changes or surprises but you may get one now as the energy turns around. More daily information is written above in the general overview or you can tune into Zoe's page each morning for the daily update. For those of you ready to delve deeper into your personal chart you can email Zoe for rates and dates for a private reading at zoemoonastrology@gmail.com
VIRGO:
This is the week you've been waiting for and there are several areas the main focus could fall so bear with me. First it could be very important for an offer, agreement, negotiation, meeting, sale, or proposal. You would want to be ambitious, commit long term, finalize an ending, set up structures, deal with limits, or take the lead. It could also be about a brother, sister or neighbor and something serious you are cementing one way or the other with them. Vehicles and electronics, local activities or short trips, could be the focus and again you would be solidifying things for the long haul or wrapping things up. Or you could be moving or making a serious choice on an idea you have. It has been nearly 50 years since a Grand Trine like this formed over these matters so you want to be proactive in cementing things that can lead to growth opportunities and last. The growth will show up through your dreams and aspirations or will be tied to a friend, group, the internet, astrology, a charity, social networking, a cause, your freedom, an invention, or a gathering. You have been backtracking over the past in these areas with Mercury Retrograding deciding what or who stays or goes and this week will be your last to choose about that so give it a think, look at those agreements, have the talks or meetings, write things up, and know that on Saturday Mercury goes Direct and you will see new doors opening as you move ahead. The other leg of this Trine is about a partner, agent, attorney, client, specialist, competitor, opponent, or other key player so know that things are aligning with them towards these interests you are pursuing and that Karmic flow and magical moments are part of the mix. Uranus will Retrograde on Wednesday and backtrack through December 17th so you will get a break from all the unpredictable energy around finances, divorce, sex, death, birth, or third party situations that have plagued you thus far this year. However you may need to revisit some past surprise you had here and you may get one last shake-up today as it shifts. More daily information is written above in the general overview or you can tune into Zoe's page each morning for the daily update. For those of you ready to delve deeper into your personal chart you can email Zoe for rates and dates for a private reading at zoemoonastrology@gmail.com
LIBRA:
Here it comes Libra, the magical, growth oriented, solid alignment that if forming around your potential to make money, be valued for your strengths, deal with possessions, or make a major acquisition. You have not experienced this kind of support from the universe here in nearly 50 years and you want to apply all you've got to moving things into place around this in the week ahead. Saturn is asking that you commit to something long term, finalize endings, set structures in place, deal with limits, and pour on the ambitions. The growth that will blossom for you out of these efforts will play out on the career front or around your reputation or fame, it will be about expanding on personal goals or enhancing your leadership, or it will help you to connect with the boss, parent, judge, or other authority figure in a way that is generous and positive for you and them. Mercury is still Retrograde in these areas of career, goals, authorities, and fame so during this week you will feel things slowing down and a need to wrap up any loose ends, rewrite, revisit, release, or rework things so you are ready to launch forward as soon as Mercury goes Direct on Saturday. There is a magical, inspired side to this as well and it belongs to the work you do or the involvement you have with co-workers or employees, this could be tied into art, spiritual interests, magic, psychic abilities, research, hospitals, addictions, investigations, or romance. Besides work you could have a tie-in with magical and inspired energy around health interests, animals, the environment, or paperwork so weave any of this around your efforts this week and trust your inner voice about what to do here. Uranus will Retrograde on Wednesday and stay that way through December 17th. This period will ease up some of the unpredictable ups and downs that have played out around your partners, reps, clients, competitors, and other key relationships. You will want to revisit sudden changes or surprises from the past with them during this period and you may have one last shake-up on Wednesday as the Planet turns but after that things will settle down a bit. More daily information is written above in the general overview or you can tune into Zoe's page each morning for the daily update. For those of you ready to delve deeper into your personal chart you can email Zoe for rates and dates for a private reading at zoemoonastrology@gmail.com
SCORPIO:
I hate to sound all dramatic and stuff but all this upheaval and internal shifts and hard work and personal evolving that you've been shouldering over these last months is going to hit this week ahead in some profound way for you and it IS all about you dear Scorpio. You are leaning into a magical, expansive, lucky, solid moment in your life when the opportunities that are stemming from you and the abilities innate within you are going to merge. This is your week to see something come together that has your personal stamp upon it or has to do with your personal goals, your name or identity shifting into something right for you, your brand moving in new directions, your image drawing attention or recognition, or some breakthrough that happens all at once as this Grand Trine perfects. You haven't had this kind of major flow in nearly 50 years so if you are younger than that this is the big one and if you are older than this is THE time to be you. Saturn is asking that you commit to something for yourself long term or finalize endings in these areas about yourself, to set up structures that can support you, deal with limits, and let your ambitions and leadership style shine. Mercury is slowing in his Retrograde phase all week in the area that Jupiter holds for this Trine so you need to really get in there and finish up any loose ends, rework, revisit, refine, release, or reclaim around agreements, writing, sales, ideas, talks, and decisions involving legal matters, media, marketing, publishing, broadcasting, higher educational pursuits, wedding plans, or trips, so that on Saturday when Mercury goes Direct you see just how big something in one or more of these areas can carry you forward on this Grand Trine energy. The magic that is interlaced within this configuration means that through these serious steps you are taking this week something is bound to blossom in your love life, with children, in your creative life, and recreationally. The aspect is in affect all summer but this week defines some points in it big time, get in there! Uranus Retrogrades on Wednesday and from then until December 17th you will get a bit of a break from the sporadic ups and downs that have been playing out in your work field, with paperwork issues, co-workers, employees, health matters, or animals. You may get one last surprise or change as the planet shifts but from then on you will have time to catch up to all the changes these topics have brought your way and to do any inner work on originality or visionary directions so you are ready for the next spurt at year's end. More daily information is written above in the general overview or you can tune into Zoe's page each morning for the daily update. For those of you ready to delve deeper into your personal chart you can email Zoe for rates and dates for a private reading at zoemoonastrology@gmail.com
SAGITTARIUS:
What masterpiece is it that you've been honing over these last months, what film, music or art project have you culled from the muse, what romance has been flowering away from prying eyes, what meditative or magical journey have you taken through the third eye to inner understanding, what research or development has been going on, what time of retreat and revitalizing have you embraced, what addiction have you been chipping away at, or what hospital have you been all wrapped up in Sagittarius? These magical realms of inner workings and where the muse and the veil between worlds come together is where a profound bit of experience is about to open up for you in the week ahead as the Grand Trine perfects. You haven't had energy like this in nearly 50 years that is available to put things into the right place at the right time so look at that list above and choose as many as you would like to really go for in the week ahead. Saturn is asking that you make some long term commitments or finalize endings, set up structures or deal with limits, and put your ambitions and leadership to work in these realms. This links into major growth for you in the arena of sexual intimacy or reproductive interests, divorce, alimony, child support, loans, inheritance, bankruptcy, investments, insurance, taxes, commissions, royalties, settlements, refinancing, a partner's money, or any other outside financial resource. Since Mercury is slowing in these particular areas this week it is important that you get in there and tie up loose ends over these financial, sexual or divorce matters. Look at past agreements, writing, sales, talks, or decisions and rework, refine, release, or reclaim as need be so you are ready on Saturday when Mercury goes Direct to really see just how far this Grand Trine is going to take you. There is a magical energy also working for you tied to all of this in your home or with a move, real estate deal, the family, a parent, your roommate, or a renovation so listen to that little voice that is feeding you information about what you should do here and trust that whatever happens in these particular areas this week have fate written all over them. Uranus will Retrograde on Wednesday so all the erratic ups and downs surrounding your love life, kids or creative projects will now ease into a more regular flow between now and December 17th and the awakening you have gone through here will take on a more internal period of catching up to changes that have already occurred. However, sometimes when a planet shifts there is one last zinger of surprise or change so you may have something out of the blue in these areas this week. More daily information is written above in the general overview or you can tune into Zoe's page each morning for the daily update. For those of you ready to delve deeper into your personal chart you can email Zoe for rates and dates for a private reading at zoemoonastrology@gmail.com
CAPRICORN:
You've had many months now to figure out just what your dream for your life really is, clue: if you hadn't noticed it is evolving and the cosmos is asking that you get serious about what it is you really want in this next chapter. You've had to look at what you need from friends, groups, associates, social networking, the internet, astrology, charities, your personal freedom, and what it is about yourself that is original and visionary. This week ahead should prove to be profound in all or some of these arenas as you finally see things begin to fall into place. The Grand Trine is perfecting in these areas and Saturn is asking that you commit long term, finalize endings, set up structures, deal with limits, and get ambitious when it comes to these themes so get clear about taking that lead now. You haven't had this kind of support in nearly 50 years here so it's a very big moment for you. What you do here is tied into growth opportunities and more happiness or prosperity with romantic or business partners, agents, attorneys, specialists, clients, and any other key players in the mix. Since Mercury is slowing in his Retrograde phase this week in the same arena that is meant to open up it is important for you to tie up any loose ends and revisit, refine, rework, release, or reclaim with what was said, meant, agreed upon, written, sold, or decided involving these relationships. Communicate because by Saturday Mercury goes Direct and you will begin to see just how big this is all going to be over the summer. There is also some real magic at work in this Grand Trine this week involving what you do locally or through short trips, what you write, sign, sell, propose, or the talks you have, offers you receive, meetings that come together, or anything that comes through siblings, neighbors, moves, vehicles, or electronics. This may bring inspiration that hits you out of the blue or comes through your muse so pay attention to the signs and dreams you are having this week, there are messages meant to guide you! Uranus Retrogrades on Wednesday and will backtrack between now and December 17th so the crazy ups and downs that you've dealt with around home, real estate, family, a parent, roommate, move, renovation, or your security needs will ease up over these months but it's possible you get one last surprise or change in these areas now as the planet shifts directions. This is where an awakening is occurring long term for you so whatever shifts now is in line with that message for you. More daily information is written above in the general overview or you can tune into Zoe's page each morning for the daily update. For those of you ready to delve deeper into your personal chart you can email Zoe for rates and dates for a private reading at zoemoonastrology@gmail.com
AQUARIUS:
What's the big goal you have been wrestling with these past months dear Aquarius? Does it have to do with a personal ambition or your career, or is it about what is going on with an authority figure like a boss, parent or judge? It's important to get clear about your aims in these matters as this week begins because you are entering one of the more powerful weeks you've ever had here. The Grand Trine perfects over these matters and more and it has been nearly 50 years since such a configuration occurred here to help bring structure, cement needs, open up growth opportunity, and tie in a bit of magic in such a positive way. Saturn is asking that you commit long term, finalize endings, set up structures, deal with limits, and apply those ambitions and leadership this week over goals, career, reputation, fame, the boss, parent, judge, or other authority figure, and your leadership skills. The growth that is tied into all of this comes through your work, a co-worker or people you hire to help you, paperwork that you put into play this week, health matters, animals, and the environment. Since Mercury is slowing in the sky in these same areas at the end of his Retrograde cycle it is important that you tie up loose ends involving past decisions, ideas, talks, writing, agreements, sales, or the people or situations involving these goals, career matters or authority figures so you are ready on Saturday when Mercury goes Direct to begin moving in that bold and lucky new direction! The magic tied into the Grand Trine for you falls on your earning potential or an acquisition you are making or possession you are dealing with so listen to that little voice that is trying to inform you from a higher source and trust that what comes along around these themes is part of this wonderful new opening for you that flowers over this summer. Uranus Retrogrades on the 17th so the unpredictable energy that has brought so many ups and downs, twists and turns, to the way you've been thinking over these past months will now ease up between now and December 17th. This time in your life is about a great awakening of the mind so there are bound to be some radical thoughts and changes of mind but this period will allow you to catch up to where you find yourself and may be a bit of an incubatory period for new visionary ideas that are brewing. There may also be a bit of a relax when it comes to sporadic energy around brothers, sisters, neighbors, vehicles, agreements, sales, writing, or electronics. You may get one last jolt, change or surprise as the planet shifts direction but after this you are in flow. More daily information is written above in the general overview or you can tune into Zoe's page each morning for the daily update. For those of you ready to delve deeper into your personal chart you can email Zoe for rates and dates for a private reading at zoemoonastrology@gmail.com
PISCES:
There is such an emphasis on things on the higher levels in your world right now Pisces and this week is going to show you just how much the universe appreciates your hard work and commitment to these topics so get ready. It is all about legal matters, higher education, religion or beliefs, weddings, travel plans or foreign interests, media, marketing, broadcasting, or publishing, and the long term commitments, final endings, structures you put in place, limits you deal with, and ambitions you step up to now. The Grand Trine perfects this week and puts all kind of support for you around these areas, in a way you haven't seen come together in nearly 50 years! This is tied into growth opportunities, more happiness or prosperity, and something evolving in a big way for you in your creative life, love life, with children, and in any recreational pursuits over the summer. Since Mercury is slowing in his Retrograde phase this week in these same areas it is important that you tie up loose ends, rework, revise, refine, release, or reclaim ideas, agreements, sales, writing, short trips, local activities, talks, and decisions with your kids, lover, creative efforts, or fun activities so you are ready to move up into this big new field after Mercury goes Direct on Saturday. The magical part of this Grand Trine is streaming like winged muse through YOU and this means that what happens this week will come to you and through you as recipient and proactive participant so take a moment right now to center that magic that is so about you and be as conscious as you can in your week ahead as you share it with others. You may be calling forth your artistry, your spiritual nature or abilities, your romantic side, your abilities to heal, research or investigate, your strategies or what you've been developing behind the scenes. There is good reason to believe that you will be affected as this Grand Trine proceeds over the summer with something big happening to you or for you, involving your name/identity, image, body, brand, or personal goals, so again, know what you are doing and what you want, you will likely get it/create it. Uranus Retrogrades on Wednesday and will remain so through December 17th so the sporadic ups and downs tied to your income, possessions or an acquisition will finally ease up during this phase. There may be one last change, surprise or shake-up involving these themes as the planet shifts directions but after that it will be a time of internal catching up to these changes you've experienced thus far and any new original or visionary approaches you will be implementing up ahead once the energy is in forward motion. More daily information is written above in the general overview or you can tune into Zoe's page each morning for the daily update. For those of you ready to delve deeper into your personal chart you can email Zoe for rates and dates for a private reading at zoemoonastrology@gmail.com