It's important to work on the Taurean interests this week so that you are ready to eclipse something out here and launch in some bold new way with the New Moon Solar Eclipse on the 9th. To this end tackle income needs, your self-worth or sense of value, possessions, acquisitions, and things you are building.
Monday Aries Moon is still strong so taking care of yourself, your body, image, brand, ego, identity, or needs will be important. Look to adjustments with the financial situation, sex life, reproductive need, death, or divorce, and changes occurring with authority figures, career or goals.
Tuesday the income, possessions, values, and worth come into view as you make some effective strides towards those goals, authority figures or career matters and take actions that propel you forward.
Wednesday the theme continues but today there is opportunity to earn or feel valued through efforts behind the scenes, artistic abilities, spiritual pursuits, clandestine romance, hospitals, dealing with addictions, research, investigations, or development. You will be dealing with someone over any serious issues involving loans, settlements, bankruptcy, inheritance, insurance, taxes, or any other financial matter, or it will focus in on the sex life, divorce, death, or reproductive needs.
Thursday is the NEW MOON SOLAR ECLIPSE and one of the bigger new beginnings you've had in a while to launch in new directions or amp things up to a new level when it comes to your income, possessions, values, worth, or what you are building. Communicate, respond to information, look at agreements, sales, offers, and ideas, take action, and involve those in positions to help you achieve. Venus moves into Gemini today and smoothes out communications, transportation, what's going on with siblings, neighbors, vehicles, electronics, moves, local activities, short trips, writing, sales, and agreements in the weeks ahead. Love will take on a more flirtatious energy and you may find you have 2 interests now. Income will be open to ideas and decisions, talks and meetings, sales and agreements, writing and local activities.
Friday the Moon and Venus sit together so there is a new beginning involving your feelings about love, a woman or income today. You may have an idea that counts or a meeting that opens things up, write something that brings your emotions to the fore or get involved in a sale or short trip that is lucrative. If you are out in the neighborhood or running about today it will likely involve spending, earning or love.
Saturday brings some news or talks that require adjustments about the financial picture, divorce, sex life, death, or reproductive need, as well as with the parent, boss, judge, or other authority figure, career direction or major goal. The good news is there is a Sun/Mercury conjunction today that sends out good energy around you and your income potential, sense of value or worth, and lets you shine.
Sunday the Moon and Jupiter meet in Gemini. This is going to take feelings about a writing project, agreement, sale, sibling, neighbor, move, vehicle, electronic, idea, talk, meeting, short trip, local activity, or decision to a very broad level. It is growth oriented, it may bring expansion, luck, happiness, prosperity, or bring your beliefs and ideas together in some magnanimous way.
KEEP UP WITH ZOE HERE: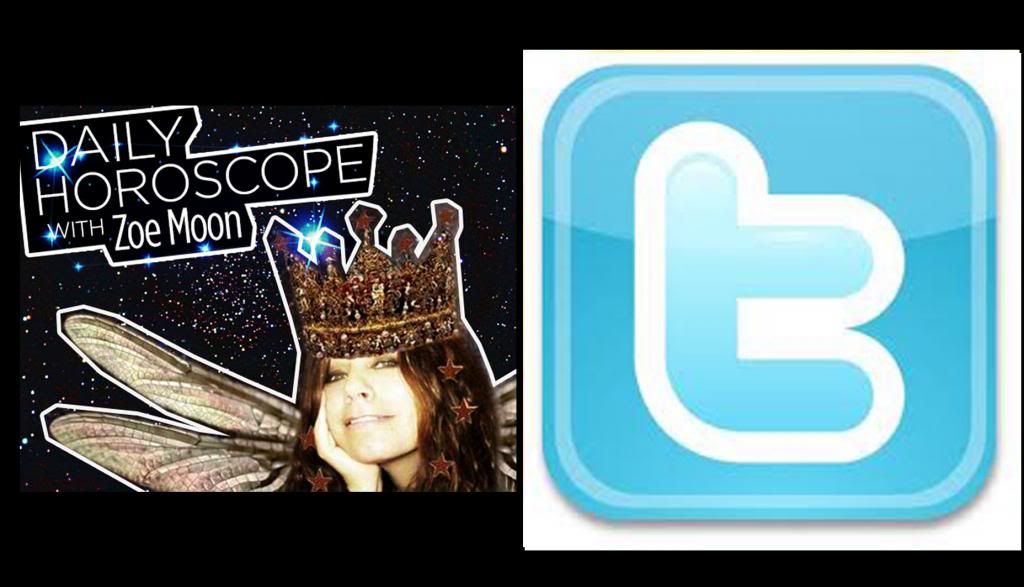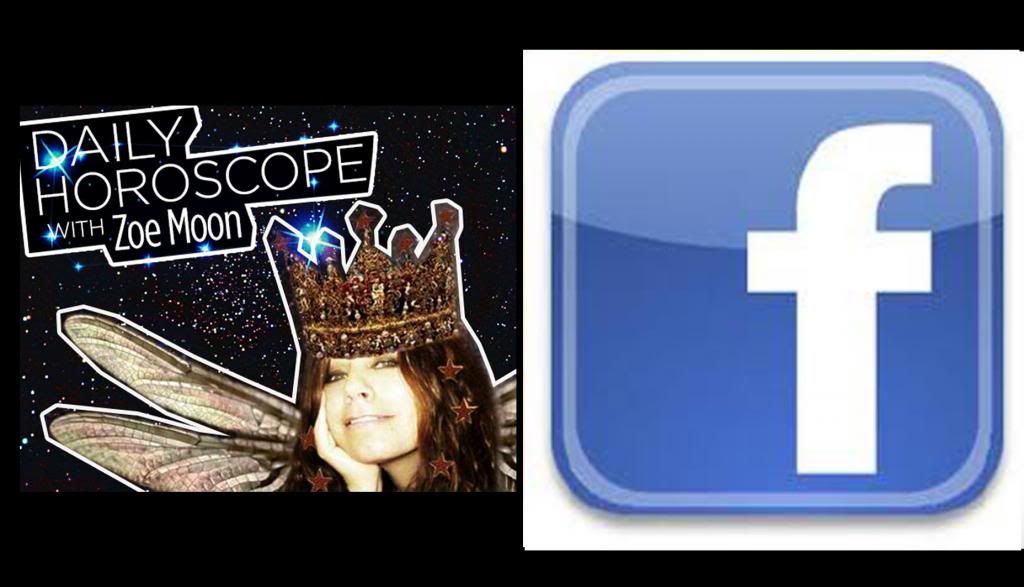 ARIES:
Income, possessions, being valued, building on something, it's important for you this week. Monday take care of you, make adjustments with outside financial concerns or interests, divorce issues, sexual matters, death, or reproduction, and look clearly at any goal, authority figure or career needs that holds an issue for you. Tuesday talks and action come together over earnings, valuables, self-worth, and what you are building. Motivate, write it up, look at agreements, sales, talks, meetings, and what you can now move on with that authority figure, goal or career matter. Wednesday again puts the income, valuables and worth center stage but today you can work behind the scenes, strategize, develop, deal with any artistic, spiritual, romantic, institutional, addictive, or investigative interest in the mix. Focus on anyone that you can get serious about the financial resources, divorce, sex life, death, or reproductive need, it's time to commit, end something, structure it, or get ambitious. Thursday is the NEW MOON SOLAR ECLIPSE. Eclipse out something from the past regarding income, possessions, sense of self-worth, or what you're building and launch in a bold new direction or take things to a new level here. You have 2 very powerful weeks to move ahead in these areas. Venus moves into Gemini today and from now through Sunday you will see more energy around talks, writing, agreements, sales, meetings, news, siblings, neighbors, electronics, transportation, short trips, local activities, and decisions. Venus will smooth it out a bit and help you attract love or income through these means. Friday she helps you bring emotions around all of this and enjoy. Saturday these interests will help you adjust around finances, sex, death, divorce, reproductive needs, authority figures, career needs, or goals, and bring you some fresh new way to shine earning money. Sunday the Jupiter influence takes the talks, agreements, writing, sales, short trips, local activities, interests with siblings, neighbors, vehicles, electronics, or decisions to a bigger level, a little luck, happiness or expansion in the groove. To see just what your own unique birth chart holds and how all of these influences may be playing out personally for you, contact Zoe about dates and rates for a private reading here zoemoonastrology@gmail.com
TAURUS:
Who you are and who you are becoming, your body, identity, image, brand, and personal needs, sense of worth, earning potential and what you are building upon, are very important this week Taurus. Monday you will get a chance to pull back and work on something behind the scenes or to get artistic, romantic, spiritual, deal with institutions, addictions, or research and make some adjustments here with another person over serious matters and any legal, travel, educational, wedding, or media needs. Tuesday you and your body, image, identity, brand, or goals will begin to gel as you find the right way to proceed through travel, legal, media, marketing, publishing, weddings, or educational means and take action. Wednesday aligns you with your aspirations and any inspired interests you have online, with friends, groups, charities, astrology, and again something serious with a partner, agent, attorney, specialist, client, or other key person. Thursday is the NEW MOON SOLAR ECLIPSE in your sign. Eclipse something out about your identity, image, body, brand, ego, or old personal goals and launch in new directions or take something to the next level over the next 2 weeks about who you are, what you are doing with your body, brand, image, or identity. Venus moves into your income zone today and the rest of the week is going to highlight earning or focusing on feeling valued, building on something or possessions. Friday brings a woman onto the scene that influences the income or possessions in some way or there will be some emotional fresh start involving income, possessions, love, and feeling valued. Saturday the income needs will need to adjust around the partner, representative, client, competitor, legal matter, education, media, marketing, wedding, or travel plan. You should have the words to stand out in some way today. Sunday income, possessions, value, or what you are building may go to a very big level with Jupiter in the mix. Look at how you can expand or find more happiness! To see just what your own unique birth chart holds and how all of these influences may be playing out personally for you, contact Zoe about dates and rates for a private reading here zoemoonastrology@gmail.com
GEMINI:
What you are doing behind the scenes, Karmically, with film, music, art, meditation, yoga, magic, psychic abilities, the muse, imagination, hospitals, addictions, retreat, private romantic interludes, research, investigations, rest, research, investigations, or development will be very important this week. Monday an aspiration or your involvement online, with friends, groups, astrology, or charities takes precedence. Make adjustments with work, health or pets and deal with any big financial issues, divorce, sex life, death, or reproduction. Tuesday it begins with the behind the scenes energy and the artistic, spiritual, romantic, institutional, addictive, research, investigative, or imaginative focus. You should be able to make headway on the financial picture, death, divorce, sexual matter, or third party situation in this today and move things along. Wednesday again focuses on these subjects but today inspiration comes, goals can be met, authority figures dealt with, or career moved forward. You will want to get serious with someone over work, paperwork, health, or animals. Thursday is the NEW MOON SOLAR ECLIPSE. Eclipse something out and launch in some new direction or take things to a new level with the art, film, music, magic, psychic abilities, research, investigations, dealing with addictions or bad habits, hospitals, retreat, a private romantic interest, spiritual direction, hospital, research project, investigation, or developmental project. Venus moves into your sign and the rest of the week will focus in on you, your body, image, identity, ego, brand, and personal goals. Friday this will help smooth things out, bring more attractive qualities to you involving your needs for love or income, and again get you emotionally connected to yourself in some way. Saturday you will want to make some adjustments regarding health, work, paperwork, animals, financial matters, sex, divorce, a death, or reproductive needs. What you do behind the scenes or in all this artistic, spiritual, romantic, imaginative, hospital, addictive, research, or investigative interests will put you in the spotlight. Sunday takes any or all of this to some bigger end. Look at ways to expand, bring more happiness or prosperity to who you are, Jupiter is with you, it should be beneficial. To see just what your own unique birth chart holds and how all of these influences may be playing out personally for you, contact Zoe about dates and rates for a private reading here zoemoonastrology@gmail.com
CANCER:
Your aspirations, friendships, group affiliations, online interests, astrology pursuits, charitable outlets, social events or networking, and causes are very important this week. Monday you will want to look at goals, career or authority figures and see how you can adjust around creative needs, love, kids, and the changes or triangles playing out with partners, representatives, clients, or competitors. Tuesday the focus goes right to the aspirations, friends, groups, internet, astrology, charity, or gatherings. Today you should be able to move here with the partner, representative, client, or other key player. Open up communications and take action. Wednesday your focus here will inspire and open up opportunities involving travel, media, marketing, legal matters, publishing, higher education, weddings, and bring you into serious alignment with someone else over creative direction or projects, children, or the love life. Thursday is the NEW MOON SOLAR ECLIPSE. Eclipse something out and launch in new directions or take things to a new level with aspirations, friends, groups, the internet, astrology, charities, social networking or events, causes, or your personal freedom. Venus moves into the magical twelfth house today and the rest of your week will be focused here. This means what you do behind the scenes, in retreat, resting up, research, private romantic time, with film, music, art, meditation, yoga, magic, psychic experiences, hospitals, dealing with addictions, investigations, imagination, or development. Friday this will bring emotions into the mix over a woman or help you to begin fresh in one or more of these areas towards your love life or income. Saturday all that behind the scenes energy, hospital matters, artistic, spiritual, romantic, retreative, research, investigative, or developmental energy will mean making some adjustments with kids, lovers, creative projects, partners, agents, attorneys, specialists, advocates, clients, or the competition. At some point you will be able to step into your light with the friend, group, internet, astrology, or charity today. Sunday brings Jupiter onboard so something has the potential to really get big with the hospital, addiction, romance, artistic project, spiritual pursuit, research, retreat, imagination, investigation, or time in development, look to happiness, expansion or prosperity. To see just what your own unique birth chart holds and how all of these influences may be playing out personally for you, contact Zoe about dates and rates for a private reading here zoemoonastrology@gmail.com
LEO:
Career, goals, ambitions, reputation, fame, status, leadership, parents, bosses, judges, other authority figures, and achievements will be important for you this week. Monday you will want to face any legal, travel, media, educational, or wedding needs and make adjustments at home, with real estate, family, moves, roommates, renovations, and the changes evolving around work, health, paperwork, or pets. Tuesday the career, goals, authority figures, or leadership energy takes over and today you will have potential for moving things ahead with the work, paperwork, health, or animals in the mix. Communication and action is key. Wednesday it continues in this flow but today you will get some inspiration or be able to apply your artistry or romantic nature to sexual expression, finances, divorce, or some third party situation in a beneficial way. You will want to get serious with someone over home, family, roommates, renovations, moves, real estate, or security needs. Thursday is the NEW MOON SOLAR ECLIPSE in the Midheaven of your chart. Eclipse something out and launch in some new direction or take things to some new level with career, goals, ambitions, reputation, fame, a parent, boss, judge, or other authority figure, leadership, or your achievements. Venus moves into the social part of your life and the rest of the week will put a lot of focus here. Friday this may bring a female friend to the fore or bring your emotions around some aspiration you hold dear regarding love or earnings, help you attract something through friends, charities, astrology, groups, or the internet, and smooth out feelings. Saturday the focus here will include adjustments at home, with real estate, family, roommates, moves, renovations, work, paperwork, co-workers, employees, health, or pets. You will get a chance to lead or shine when stepping up over a goal today. Sunday Jupiter takes things to a bigger level so focus on something expansive with friends, aspirations, groups, the internet, astrology, charities, social gatherings, or social networking. This may mean luck, happiness or prosperity. To see just what your own unique birth chart holds and how all of these influences may be playing out personally for you, contact Zoe about dates and rates for a private reading here zoemoonastrology@gmail.com
VIRGO:
Legal matters, travel plans, foreign interests, higher education, media, marketing or publishing avenues, weddings, political direction, or religious outlets will be important for you this week Virgo. Monday you should focus on any adjustments you need to make around some big financial matter, divorce, sexual need, death, third party situation, and how your creative projects, love life or children are being affected. Tuesday puts you straight up in the mix with the legal, travel, wedding, educational, media, marketing, or publishing need. Today you should be in flow here with creative needs, love life or kids and be able to take action. Wednesday it will all align in some inspired way with or through a partner, agent, attorney, specialist, client, or other key player. You will want to get serious with the other person about agreements, decisions, writing, sales, short trips, siblings, neighbors, electronics, vehicles, or ideas. Thursday is the NEW MOON SOLAR ECLIPSE. Eclipse something out and launch in some new direction or take things to a new level involving legal matters, weddings, travel plans, foreign interests, import/export, higher education, media, marketing, publishing, politics, or religion. Venus moves into your career Midheaven today and the rest of the week will focus a lot on career, goals, ambitions, reputation, fame, the boss, parent, judge, or other authority figures, and your achievements or leadership abilities. Friday this will either bring a female into the mix for some fresh start or it will help you attract the love or income. Saturday goals, career, authority figures, or achievement will meet with adjustments around talks, meetings, writing, agreements, sales, short trips, siblings, neighbors, electronics, vehicles, offers, creative output, love, or kids. You will be standing out in some way over legal, travel, educational, wedding, or media matters. Sunday Jupiter gets into the mix so something big is on the agenda involving career, goals, authority figures, reputation, fame, or achievements. Look for ways to expand, find happiness or prosperity. To see just what your own unique birth chart holds and how all of these influences may be playing out personally for you, contact Zoe about dates and rates for a private reading here zoemoonastrology@gmail.com
LIBRA:
Loans, debt, settlements, commissions, investments, alimony, child support, taxes, insurance, mortgages, refinancing, bankruptcy, inheritance, or any other type of outside financial resource, divorce, your sex life, life or death situations, or reproductive needs, will be very important this week. Monday you should focus in on a partner, representative, specialist, client, competitor, or other key person and make some adjustments regarding income, possessions, feeling valued, and any changes occurring with home, property, family, roommates, or moves. Tuesday begins the financial, sexual, life and death, divorce, or third party scenario in earnest and today you should be able to make some positive changes or evolve the situation at home, with real estate or property needs, family, roommates, or moves. Be proactive. Wednesday this will align in some positive and inspired way around work, paperwork, co-workers, employees, health, or animals. You will want to get serious with someone over income, possessions or values. Thursday is the NEW MOON SOLAR ECLIPSE and your cue to eclipse out something and launch in some bold new direction or take things to a new level with the sex life, dealing with someone's passing, a divorce, the loans, debt, inheritance, bankruptcy, insurance, taxes, investments, alimony, child support, commissions, royalties, settlements, or partner's money. Venus moves into the legal, travel, media, marketing, educational, wedding, and publishing part of your life and the rest of the week will focus a great deal here. Friday this may bring a woman through one or more of the areas that is good for you or it may help you attract love or income through these doors. Saturday you will need to make some adjustments involving income, possessions, home, property matters, roommates, family, or moves but you should be able to affect something through another person over this travel, legal, media, educational, or wedding matter. You will stand out at some point with the sex life, divorce or financial interest. Sunday Jupiter gets onboard so it goes bigger when it comes to the trip, law, education, wedding, or media interest. Look for growth opportunities, happiness, prosperity, or adventure here. To see just what your own unique birth chart holds and how all of these influences may be playing out personally for you, contact Zoe about dates and rates for a private reading here zoemoonastrology@gmail.com
SCORPIO:
Partners, agents, attorneys, specialists, clients, competitors, opponents, and other significant key people are going to be very important for you this week. Monday you will want to focus in on any paperwork, job hunt, work efforts, health needs, or animals and make some personal adjustments as you deal with intense news, conversations, agreements, writing, or sales and the changes taking place. Tuesday it begins with the key people and today you should be able to make some headway in talks, meetings, writing, agreements, sales, or decisions involving them. Be passionate about your ideas or decisions and take action. Wednesday the partner, representative, client, or other key person aligns magically in your chart with something creative coming together or with your love life or children. You will be serious today about the commitments, endings, responsibilities, ambitions, limits, or achievements between you and another person. Thursday is the NEW MOON SOLAR ECLIPSE and your cue to eclipse something out and launch in some bold new direction or take things to a new level with a romantic or business partner, agent, attorney, specialist, advocate, client, competitor, or opponent. Venus moves into your house of sex, divorce, death, reproduction, and major financial resources today and the rest of the week will focus a great deal here. Venus will be smoothing things out more or helping you attract the love or income through what goes on here. This starts on Friday as emotions come together in one or more of these areas. A woman may show up that can help or you are moving towards love or income. Saturday the divorce, sex life, reproductive needs, death, or financial matter will require adjustments on a personal or physical level from you and in the talks, meetings, short trips, agreements, writing, sales, or decisions going on. You will be standing up or standing out when it comes to your position or needs with that partner, representative, client, or other key player today. Sunday Jupiter gets into the sex life, divorce, death, reproductive need, or financial game. This will mean something gets bigger for you here, look for expansion, happiness, protection, or prosperity. To see just what your own unique birth chart holds and how all of these influences may be playing out personally for you, contact Zoe about dates and rates for a private reading here zoemoonastrology@gmail.com
SAGITTARIUS:
Your job, work efforts to organize or simplify, co-workers, people you hire to work for you, paperwork, going green, animals, and health will be very important for you this week. Monday you should tackle any creative matters and make some adjustments around what is going on behind the scenes and affecting income or values. For some of you it won't be about creative projects as much as it is about love life or kids, again the adjustments are the same. Tuesday the work, paperwork, health, and pet focus takes over. Today you should be able to empower yourself to feel more valued or earn money so be proactive and communicate. A key person aligns with your creative outlet, love life or kids today in positive ways. Wednesday the work, health, pets, or paperwork will get some inspiration at home or with a renovation, move, real estate deal, family member or activity, or roommate situation. You will want to get serious with someone in all of this about the music, art, film, spiritual interest, private romantic need, hospital, addiction, research, or investigation. Thursday is the NEW MOON SOLAR ECLIPSE and your cue to eclipse something out and launch in a bold new direction or take things to a new level with a work project, job search, co-worker, employee, organizational project, paperwork, health interest or concern, what's going on with animals in your world, or with going green or the environment. Venus moves into your relationship zone and the rest of the week will put a lot of focus here. Friday this will mean things smoothing out or some ability to attract love or money via a romantic or business partner, agent, attorney, specialist, clients, or dealing with the competition or opponent in some new way. A woman may arrive on the scene that can benefit you here. Saturday this key person will mean making some adjustments around income and any artistic, spiritual, romantic, hospital, addiction, investigation, research, or imaginative interest. You will get your moment to shine when it comes to your work, health, pets, or paperwork today. Sunday brings Jupiter into the mix with that partner, representative, client, competitor, or other key relationship. This will take things bigger, bring some protection, luck, happiness, or prosperity into the mix. To see just what your own unique birth chart holds and how all of these influences may be playing out personally for you, contact Zoe about dates and rates for a private reading here zoemoonastrology@gmail.com
CAPRICORN:
Creative endeavors, true love, children, and recreational outlets will be important in the week ahead for you Capricorn! Monday you should go ahead and tackle any home, real estate, family, roommate, or move that needs attention. This will mean making some adjustment involving a friend, the internet, astrology, a charity, group activity, or aspiration in the mix and allowing for some powerful change within yourself. Tuesday the focus begins on the kids, love life, creative projects, or fun. You are in a wonderful position in all of this today that urges you to be passionate, take action and communicate under positive stars. Wednesday the focus here continues but today it means some inspiration coming through ideas or news you hear, romantic or artistic talks or offers, spiritual opportunities, time to retreat and connect or work on things behind the scenes, and any sales, writing, agreements, or decisions you wish to make that will open things up for your love life, kids or creative prospects. You will want to get serious with someone over an aspiration, social occasion, group activity, friendship, online interest, astrology, or charity today. Thursday is the NEW MOON SOLAR ECLIPSE and your cue to eclipse something out and launch in some bold new direction with your child (or your child may be the one doing this), with your love life, any creative interest or project, or your recreational outlets. Venus moves into your work, health and pet zone today where she will begin to smooth things out and help you attract more love or money through what you do here in the weeks ahead. This will hold a lot of your focus for the rest of the week. Friday it brings a female on the scene that can help with the work, paperwork, health, or pets or it will just begin the process in earnest as you emotionally connect with what comes next and begin moving that way. Saturday adjustments in these areas involve the aspiration, friend, group, internet, astrology, social occasion, or charity, and your presence or needs. You will have a moment today with your child, love, recreation, or creative project that puts you front and center. Sunday Jupiter gets into the mix to help expand your horizons with the job, work at hand, paperwork, co-worker, employee, health, or pets, so look at what would make you happy or help you prosper and go there. To see just what your own unique birth chart holds and how all of these influences may be playing out personally for you, contact Zoe about dates and rates for a private reading here zoemoonastrology@gmail.com
AQUARIUS:
Your home, real estate deals, a move, roommate, family matter, parent, renovation, or security need are going to be important this week for you Aquarius! Monday look at any talks, agreements, writing, sales, meetings, or decisions that you can tweak by making some adjustments around the career, goal, authority figure, or ambition and handling some powerful change going on in secret or through development. Tuesday you are going to be in talks or with offers, sales, agreements, writing, or decisions about the home, real estate, move, roommate, family, or security need and there is something powerful developing behind closed doors, in private, in secret, Karmically, with artistic merit, spiritual direction, romantic output, recuperative qualities, or through research, investigations or dealing with institutions that should move things along. It's an active and vocal day. Wednesday brings inspiration to the home, real estate deal, family, roommates, or move and opportunity to earn or spend here, feel more valued and deal with possessions. You will want to get serious with someone over the goal, career, reputation, authority figure, or achievement in the mix. Thursday is the NEW MOON SOLAR ECLIPSE and your cue to eclipse something out and launch in some bold new direction or take things to a new level at home, with a move, through real estate, property management, interior design, renovations, remodels, roommates, family, parents, or security needs. Venus moves into your house of true love, children, creative projects, and recreational activities today and the rest of the week will focus on these subjects more. Friday you may have a female show up that holds sway in these areas or you will see things begin to smooth out and an ability to generate more love or income creatively or through your love life or children. Saturday the focus on all of this will mean making some adjustments over goals, with career, the parent, boss, or other authority figure, and what is going on behind the scenes, romantically, in artistic or spiritual pursuits, with hospitals or addictions, time alone, in research, or development. You will get an opportunity to shine at some point when it comes to your home, move, real estate deal, family, or roommate today. Sunday brings Jupiter on board with the love life, kids, creativity, or recreational outlet so expect to go big or go home! This will mean looking for happiness, prosperity, luck, or protection in these matters. Spend a dollar on a lotto ticket today (just one dollar). To see just what your own unique birth chart holds and how all of these influences may be playing out personally for you, contact Zoe about dates and rates for a private reading here zoemoonastrology@gmail.com
PISCES:
An agreement, sale, writing project, meeting, talk, offer, news coming in, a sibling, neighbor, short trip, local activity, electronic interest, or transportation need will be important for you this week Pisces. Monday you should take care of income or possessions by making adjustments around legal, travel, media, marketing, publishing, educational, wedding, or expansive matters and facing any major changes involving an aspiration, friend, group, the internet, astrology, or charity. Tuesday you will be getting into that talk, agreement, sale, sibling or neighbor matter, move, local activity, short trip, writing project, meeting, or decision and today there is potential for you to make something happen that transforms the friendship or group interest, online presence or social ramification in some powerful way. Be proactive. Wednesday brings inspiration through you so you are carrying a bit more magic than usual and should use it to talk, meet, write, audition, interview, make sales, connect with siblings, neighbors, locally, or take short trips, deal with vehicles or electronics, or share ideas. You will want to get serious today with someone over the legal, travel, media, educational, publishing, marketing, or wedding plan. Thursday is the NEW MOON SOLAR ECLIPSE and your cue to eclipse something out and launch in some bold new direction or take things to a new level with the writing, agreements, sales, talks, meetings, short trips, siblings, neighbors, local activities, moves, electronics, vehicles, ideas, speaking roles, and decisions. Venus moves into your fourth house and the rest of the week will focus on home, real estate, moves, roommates, family, parents, renovations, or security needs. Friday Venus will help you to smooth things out here or attract more love or income through these topics. A woman may arrive on the scene that helps you at home, with real estate, family, roommate situations, or moves as well. Saturday continues with these topics but today you will want to make adjustments over legal, travel, media, marketing, publishing, educational, or wedding plans and any aspirations, friends, groups, internet, astrology, charities, or social occasions in the mix. You will have some opportunity to earn or feel valued here today and to stand out when it comes to the sale, writing, agreement, meeting, talk, short trip, sibling or neighbor topic, vehicles, electronics, or decisions. Sunday Jupiter gets into the home mix so things will go bigger today regarding your house, real estate needs, moves, family, roommates, parents, or security needs. Think luck, expansion, happiness, or prosperity here. To see just what your own unique birth chart holds and how all of these influences may be playing out personally for you, contact Zoe about dates and rates for a private reading here zoemoonastrology@gmail.com
CHECK OUT some of the GROOVY MAGAZINES and SITES that feature Zoe's horoscopes or support Zoe's efforts (in alphabetical order):
Beauty Under Cover
Bellesprit Magazine
CBS Sky
The Cosmic Path
Manchester Gossip
Northwest Woman's Magazine
Out Impact Magazine
Quik Impressions
Sugarhigh and Lovestoned
Universal Film Magazine
Vicki Abelson's Women Who Write
Yahoo! Shine