It's a

FULL MOON LUNAR ECLIPSE

week ahead so buckle up, some rather big high points and endings are on their way.
MONDAY

focuses you in on your aspirations and helps you connect with friends, groups or online over creative projects, for fun, the love, or the kids. At around 5:06pm eastern the Moon slips into Pisces and conjuncts Pisces ruler, Neptune, so the rest of the day will lean more towards imagination, fantasy and inspiration. You may wish to daydream, submerge yourself in music, film, art, meditation, magic, yoga, or rest, or it may be a good night to research, deal with institutions, find time away for romance, or investigate your options.
TUESDAY

that Piscean energy continues to flow so the same muse is at work for you but today there are some great alignments helping you cement something and empower any change you see necessary. Talks or decisions about finances, sex, divorce, death, birth, or third party concerns are going to move in solid directions.
TUESDAY

Mars takes up a new energy field, embarking on a journey through Virgo from now through December 7th. This is giving you added ammo to make something happen when it comes to your health, your work, what you are doing with co-workers or people you hire, any paperwork you need to tackle, services you wish to put out there, environmental/green needs, or what you are doing with or for the animals. Mars will help you take action, set things in motion, come from a more passionate perspective, and face anger over anything going on here. Younger males may show up that are going to be part of this story for you during this period.
WEDNESDAY

Venus wants her moment so women may be more important to what you are doing in legal, travel, educational, media, marketing, publishing, religious, wedding, or political arenas today. Her presence here may also mean you are focusing on ways to make money in these areas, that your purchases or possessions are somehow being affected by these themes or that you are embracing love through these realms. Whichever one fits your scenario, today will bring it to the forefront by first asking you address some wound, vulnerability or need for healing and then by giving you the exciting new direction or original approach that will put things in the right alignment. Empathy and faith in yourself work wonders now.
THURSDAY

the Aries Moon begins his amped up climb towards Friday's Eclipse moment so emotions will be beginning to run high and if that isn't enough (and you just know it is), the Aries Moon squares Pluto and conjuncts Uranus triggering their square today and making things happen. Much of what shakes loose today depends on where you are in your own process but it is about change and evolving personal goals and needs so let the dust settle later on, today you have things to achieve. Venus again adds her support so the women, love or income needs are in flow for you through legal, travel, educational, media, marketing, wedding, religious, or political channels.
FRIDAY

is the FULL MOON LUNAR ECLIPSE. You've reached that peak, there is something personal or physical coming to a close or coming through today. You are 'eclipsing' out something of the old to reach this zenith. You may see personal or physical aspects of this high point, something involving your name or ego needs, your brand or image, identity or personal desires, but climax it does now. All day building to this point (which happens at 7:38pm eastern), there is a square to Jupiter so something big involving what's going on in your home, with your real estate deals, a parent, your family, a move, the renovation, or roommates, will be fueling this climactic moment. The push is on!
SATURDAY

Taurus Moon takes over and makes nice with the other planets which bodes well for slow and steady efforts, making money, enjoying the good things, buying something you like, and dealing with possessions. This aligns with any actions you need to take organizing, work, health need, paperwork, or animal needs in the equation thanks to Mars. The Muse is inspiring you today so you should be pleased with artistic or romantic endeavors. Pluto gets on board for deeper connections or powerful changes that are harmonious.
SUNDAY

Mercury has slowed to an almost standstill as he waits to change his position tomorrow via Retrograde. That means that today you should check and double check the information you have and ask those questions about what you want to rework, let go, reconnect over, or revise in the coming weeks regarding your loan, debt, inheritance, bankruptcy, insurance, taxes, alimony, child support, investments, settlements, commissions, royalties, divorce, sex life, dealing with someone's passing or personal mortality needs (life insurance, cemetery plots, etc), reproductive needs, a birth, third party situations, controlling interest, or manipulations.
SUNDAY

these thoughts will feed much of what unravels in the weeks ahead, until November 10th to be exact, and you will want to form your ideas about it now before the cosmos conspires to take you back to past choices, people, opportunities, issues, and situations to look at what was or was not signed, how agreements, sales, writing, meetings, talks, siblings, neighbors, moves, vehicles, or electronics, played a part, and who or what you wish to leave in the past and who or what goes forward with some renewed twist on the story. There is at least ONE PERSON TODAY that you should bounce this matter off of and you will want to emphasize your needs regarding being valued, possessions in question, purchases, or income.
KEEP UP WITH ZOE HERE: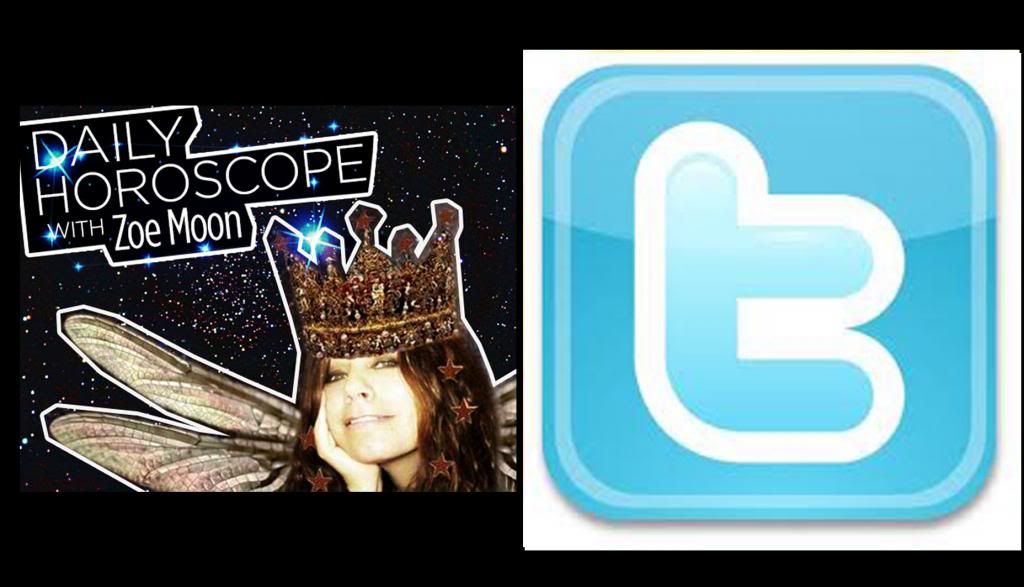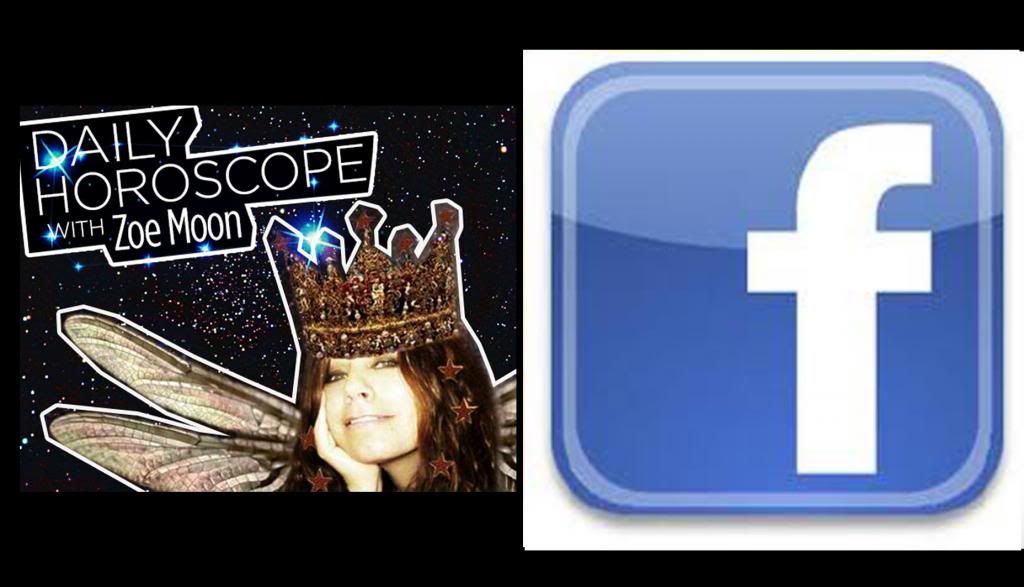 ARIES:
Whatever your personal goals, physical needs, identity crisis, brand-building, evolving image, or personal reinvention, you reach the summit by Friday. This week you are building towards what is coming through here, what is achieved, wrapping up, or ending via your ability to 'eclipse' out and reach that peak. To this end, lean on friends, utilize the internet, pursue charitable or group efforts on MONDAY. Inspiration comes later in the day when you may pull back to let it flow. TUESDAY your strategies, behind the scenes efforts, artistic talents, spiritual practices, romantic interludes, and dealings with institutions should empower the changes you are making. It's a good day to make choices involving financial needs, sex life or divorce. Your ruler, Mars, moves into Virgo today and tours here through Dec 7th. This is your cue to tackle paperwork, the job hunt or making strides on the current job, organizing, putting things in motion with co-workers or people you hire, doing something active about your health or animals, and bringing your passion to all of the above. WEDNESDAY brings a woman to the table over legal, travel, educational, media, political, religious, or wedding plans. You may focus on the love or money in these areas but will need to deal with any wounds and healing that may be remaining to get to the exciting changes available today. THURSDAY you are in good flow with these same topics. Your Aries Moon triggers the Uranus/Pluto square pushing you to make things happen for yourself and amping up the build-up towards tomorrows Eclipse. You may need to deal with the establishment or some authority figure today. FRIDAY is the FULL MOON LUNAR ECLIPSE and you have reached the peak with that personal, physical, name, identity, image, or brand need. Celebrate or say good-bye. As the day builds to this climax you will be pushing over home, real estate, family, parents, roommates, moves, renovations, or your security needs in some big way. SATURDAY and SUNDAY will focus in on making money, dealing with possessions or taking care of purchases. SATURDAY emphasizes the details, work efforts, organizing, health, people you hire, or animals in the scenario and helps stimulate your imagination to some positive conclusions. SUNDAY will bring home, real estate, family, parents, moves, renovations, or roommates into the situation under positive stars. It will also get you to look at that impending Mercury Retrograde topic of outside financial matters, sexual needs, reproduction, death, birth, or divorce so you may wish to review things with another person. To look further into your own unique patterns you can email Zoe for available dates and rates in scheduling a private reading based on your birth information: zoemoonastrology@gmail.com
TAURUS:
The week builds to the Lunar Eclipse on Friday and what is wrapping up, ending, coming through, or achieved behind the scenes, with projects in development, hospitals, addictions, research, investigations, film, music, art, clandestine romance, spiritual practices, or a period of retreat or isolation. MONDAY gives you the push you need to make things happen in the home, with real estate, family, parents, roommates, moves, or renovations so use it to propel things forward. The rest of the day hones in on social exchanges or focusing on your aspirations. TUESDAY the friends, groups, internet, astrology, charities, or aspirations flow positively, use this period to make come serious choices regarding partners, reps, clients, or others and make any legal, travel, educational, media, or wedding plans. Mars moves into your love life, creative pursuits, kids interests, and recreational outlets today and will travel here through Dec 7th. This period will help you share more passion, motivate to make things happen and face any anger issues that are brewing. Expect a preview of what this will hold today. WEDNESDAY is good for dealing with women, love or income needs and the focus should be sex, the big financial needs or divorce. THURSDAY the emotional energy hooks into the Eclipse build-up so you will begin to put things in motion behind closed doors, amping things up with the artistic, spiritual, romantic, or institutional direction, and making or dealing with any changes on the legal, travel, educational, wedding, or media front. FRIDAY the talks, agreements, sales, meetings, writing, ideas, and decisions are going to be BIG and tie in with what is climaxing now over the FULL MOON LUNAR ECLIPSE today. This brings that artistic project, research, development, investigation, behind the scenes strategy, spiritual practice, hospital matter, addictions, romantic getaway or secret romance, hidden agenda, or period of isolation to a close. It all wraps up, ends, comes through, or is celebrated. SATURDAY is positive for what you want to do with friends, groups, the internet, astrology, charities, love, kids, creative projects, or fun. Those travel, legal, educational, media, or wedding plans seem to align as well. SUNDAY is important for talks, meetings, agreements, sales, or decisions involving another person and the backtracking to revisit past people, situations or choices that begins next week. To that end put your thinking cap on and see who you may want to revisit. To look further into your own unique patterns you can email Zoe for available dates and rates in scheduling a private reading based on your birth information: zoemoonastrology@gmail.com
GEMINI:
The week ahead builds to the Lunar Eclipse on Friday and what is climaxing for you with an aspiration, friend, group, your freedom, invention, astrology, charity, the internet, or some original idea. MONDAY you will want to get busy out there locally or through short trips, amp up the writing, take meetings, push sales or agreements through, or do something involving a sibling, neighbor, vehicle, or electronic. The need to handle the legal, travel, educational, wedding, or media matter is behind this move. The rest of the day inspires you towards goals or achievements. TUESDAY the career, goals and dealings with parents, bosses or other authorities will take precedence. It's a good day to settle something here through decisions about work, paperwork, health, or pets. Mars moves into Virgo to stay through Dec 7th and here he is giving you added juice to make things happen at home, with real estate, family, parents, moves, renovations, roommates, or your security needs. You will do more, bring more passion or fight for what you think is right. WEDNESDAY brings you into key relationships over love or money so look to the partners, agents, attorneys, specialists, clients, or how you are dealing with opponents and face any wounds or healing regarding goals, authorities, career, or reputation. There is good potential with this person to break free, introduce new ideas or do something involving friends, groups or the internet. THURSDAY you will be pushing harder on these topics so ramp it up with your friend, group, the internet, astrology, charities, causes, freedom, inventions, or aspirations. Deal with any changes around finances, sex or divorce. Again the partner, rep, client, specialist, or other key relationship bodes well for what you are doing. FRIDAY is the FULL MOON LUNAR ECLIPSE that is bringing the climax around your friendship, group, internet matter, astrology, charity, aspiration, freedom, invention, or cause. Things come through, wrap up, end, or are celebrated. All day as you build to this something big is pushing at it involving your income, purchases or possessions. SATURDAY puts you behind the scenes in something good so look to artistic pursuits, spiritual practices, romantic getaways, hospitals, investigations, research, or imagination. You can apply this at or to home, family or real estate and any goals in the mix or dealings with parents, bosses or other authorities with good results. SUNDAY is important regarding a talk, offer, agreement, sale, or decision with another person over work, paperwork, health, or animals. These topics are about to get a make-over via the Mercury Retrograde tomorrow so today's assessment will help you get a handle on what you are meant to retrace, rework, revise, or release. Focus on income, possessions or purchases should open up. To look further into your own unique patterns you can email Zoe for available dates and rates in scheduling a private reading based on your birth information: zoemoonastrology@gmail.com
CANCER:
The week ahead builds to the Lunar Eclipse arriving on Friday and some climax for you with your career, a personal goal, your parent, boss, a judge, or other authority figure, your reputation, achievements, or fame. MONDAY you will want to take action on purchases, making or going after income or dealing with possessions. This means engaging someone over outside financial resources, divorce or your shared interests. The rest of the day points to inspiration or behind the scenes efforts on legal, travel, educational, wedding, religious, political, media, marketing, or publishing needs. TUESDAY these legal, travel, educational, wedding, or media needs are a continuing theme but today there is potential for you to make powerful changes or evolve the situation through dealing with partners, reps, clients, specialists, or other key people and getting serious about creative or recreational needs or agreements involving kids or your lover. Mars moves into Virgo and amps up the passion and action behind your words, thoughts, ideas, agreements, writing, sales, meetings, offers, and what you do with siblings, vehicles, electronics, neighbors, or decisions between now and Dec 7th. The only down side is potential angry outbursts so guard against these. WEDNESDAY will get you focused on love or income and the work you need to do, how the job is affected, any health matters to tend to, paperwork needing attention, or animals in the mix. Look at feelings of vulnerability, wounds or healing around the legal, travel, educational, media, or wedding part of the picture and then expect something to come together in an interesting way regarding your goals or the authorities involved. THURSDAY the energy moves into Eclipse territory so emotions will begin to run high regarding the career, goal, parent, boss, judge, other authority, your reputation, achievements, or fame. The Uranus/Pluto square will amp up what you are doing via the partner, agent, attorney, competitor, client, specialist, or opponent towards this end and more changes enter the fray. There is positive flow still around work, paperwork, health, or pets. FRIDAY is the FULL MOON LUNAR ECLIPSE and a peak around your goals, ambitions, reputation, fame, parent, boss, authority figures, career, or achievements. It is coming through, wrapping up, ending, or celebrated now. As this builds all day you will be pushing yourself in some very big way thanks to Jupiter, spread your wings. SATURDAY puts you into a more social vibe, a good day to connect with friends, attend parties or events, get online, involved in astrology, charities or causes, or be part of a group activity. In all of this the doors are open to that legal, travel, educational, wedding, or media need between you and another person. SUNDAY these social vibes continue but today it is important to focus in on the lover, child, creative project, or recreational need because you will be revisiting themes, people, opportunities, issues, and choices in these realms during next weeks Mercury Retrograde. Today affords you the potential to talk or think things through with someone regarding these matters. To look further into your own unique patterns you can email Zoe for available dates and rates in scheduling a private reading based on your birth information: zoemoonastrology@gmail.com
LEO:
The week builds to the Lunar Eclipse on Friday when things will come through or wrap up for you involving the legal, travel, educational, wedding, media, marketing, or publishing needs so work on getting closer to goals as you progress through the week. MONDAY is about doing something regarding the partner, agent, attorney, specialist, client, opponent, or other key player. Mars means taking action, expressing passion or fighting for something you believe in. The rest of the day will be inspiring you towards sexual energy, divorce needs or the financial picture. TUESDAY that shared territory of sex, divorce or finances continues to hold sway but today there is opportunity tied to it through work, health, paperwork, home, family, real estate, parents, roommates, moves, or renovations. You can get serious offers, answers or ideas and come to terms over the latter. Mars moves into Virgo and brings more energy behind your ability to make money, purchases, deal with possessions, or give gifts. You will have more passion about these matters and may feel like fighting for needs here as well. This lasts until Dec 7th. WEDNESDAY is about fun, creative projects, love life, or kids. First address the wounds/healing around sex, divorce or financial needs and then get ready for some interesting developments involving travel, education, weddings, legal matters, or media needs. THURSDAY the Moon takes over these areas and begins to build to the emotional climax on Friday around travel, legal, educational, wedding, media, marketing, publishing, political, or religious interests. Today you can push things forward through work, hiring people to help, tending to the paperwork, tackling health or animal concerns, and being of service. There is positive flow with the kids, your lover, on creative endeavors, or towards fun. FRIDAY the FULL MOON LUNAR ECLIPSE brings a climax to the legal, travel, educational, wedding, religious, political, media, marketing, or publishing need. Things are coming through, wrapping up, ending, or achieved in these areas now. As it builds all day there is something big going on behind the scenes, with a film, music or art project, hospital, addiction, research project, investigation, spiritual practice, clandestine romance, romantic getaway, or karmic situation. SATURDAY turns energy towards career, goals, authority figures such as parents, bosses or judges, or ambitions. There is great flow around all of this especially where money is concerned or you need to connect more intimately or deal with divorce issues. SUNDAY brings more career, goal or authority focus but today this will bring information or decisions involving home, real estate, moves, renovations, family, parents, or roommates into the scenario. It is important to think about what you want here since these areas are about to get a once-over through the Mercury Retrograde starting tomorrow. To look further into your own unique patterns you can email Zoe for available dates and rates in scheduling a private reading based on your birth information: zoemoonastrology@gmail.com
VIRGO:
Your week builds to the Lunar Eclipse on Friday when things will come through or wrap up where loans, debt, inheritance, settlements, investments, insurance, bankruptcy, alimony, child support, commissions, taxes, divorce, your sex life, or reproductive needs are concerned. To that end work this week towards goals here. MONDAY is about what you can do behind the scenes involving another person and the institution involved or the artistic, spiritual or romantic need in the equation. TUESDAY your partners, reps, clients, specialists, or opponents are the focus with potential to come to terms on something serious or deal with information that comes your way about endings or commitments. Powerful evolution revolves around creative efforts, lovers, kids, or recreational interests. Mars moves into your sign today and stays until Dec 7th so you now have more vim and vigor to do things and may feel more passionate or angry during this period. The sparks are flying! WEDNESDAY is a good day to deal with women over home, real estate, moves, renovations, family, parents, or roommate situations. You may also focus on making money or the love in these areas. Just be willing to face any wounds or healing with the partner, rep, client, specialist, etc. An exciting turn of events starts to take place around the sex, divorce or financial matter. THURSDAY the Uranus/Pluto square is going to amp things up around these financial, divorce or sexual needs and get you moving on any changes or improvements regarding creative needs, lovers, kids, or recreation. It seems more good things on the home front or with love or money flowing around who you hang your hat with or where you go from here. FRIDAY is the FULL MOON LUNAR ECLIPSE and you see things finalize, come through, achieved, celebrated, or ended with the loans, debt, inheritance, settlements, investments, insurance, bankruptcy, alimony, child support, commissions, taxes, divorce, your sex life, third party situations, manipulations, controlling interests, or reproductive needs. As this builds today you will feel something big going on with your aspirations or a friend, group, the internet, astrology, a charity, or your freedom. SATURDAY is about legal, travel, educational, media, wedding, political, or religious needs. Hone in on it now since the aspects look positive, especially when dealing with a partner, agent, attorney, competitor, specialist, client, or opponent. It looks like there may be some love or creative energy in the mix as well. SUNDAY is again about legal, travel, educational, media, or wedding needs but today you will be in talks or hearing news, dealing with brothers, sisters, neighbors, vehicles, writing, agreements, sales, short trips, moves, or electronics in the mix, and this is important because it will be in these areas that you will be retracing steps and dealing with past people, situations, opportunities, or issues starting tomorrow with the Mercury Retrograde. Think it through now. To look further into your own unique patterns you can email Zoe for available dates and rates in scheduling a private reading based on your birth information: zoemoonastrology@gmail.com
LIBRA:
The week builds to Friday's Lunar Eclipse and peak ending or achievements involving romantic partners, business partners, agents, attorneys, specialists, clients, competitors, or opponents. To that end work towards goals with or about these people now. MONDAY gets you motivated to do something with a friend, online, in a group, for a charity, or to free yourself in the name of fun or creativity. The rest of the day will inspire you over health, work, animals, or paperwork. TUESDAY takes that focus on work, health, pets, and paperwork and opens up the doors to experience the more simple directions here at home or with family, over real estate or moves, renovations or roommates, and helps you deal with some serious talks or decisions regarding income, possessions or purchases. Mars takes up residence behind the scenes today and stays there until Dec 7th so you will have more passion and motivation for romantic getaways, film, music, art, meditation, yoga, hospitals, dealing with addictions, research, investigations, magic, psychic interests, or work behind closed doors. Just take care around anger that could spark from out of nowhere. WEDNESDAY is about the woman you connect with or about the talks or offers involving love or money. Venus is all over this in a good way but first wants you to address any wounds or healing around those health, work, paperwork, or animal needs. The energy then turns interesting with the partner, rep, client, specialist, or other key person. THURSDAY those relationships get amped up with the Uranus/Pluto square so you will be emotionally charged up over the partner, rep, client, specialist, opponent, or other key person and this will in turn play out over home, real estate, family, parents, roommates, moves, renovations, or security needs. You can again experience the blessings of Venus via a woman, the love or money flow here. FRIDAY is the FULL MOON LUNAR ECLIPSE bringing that climax with the relationship so things come through, are achieved, celebrated, wrapped up, or ended today with or about the romantic partner, business partner, specialist, client, agent, attorney, competitor, or opponent. As you build to this all day Jupiter will be going big over a goal, your career, reputation, fame, ambitions, or dealings with authorities in charge. SATURDAY is about sex, divorce or the finances. Choose one or dare the lot, it's all good. you should be able to forge something inspired in this with the job, people you hire, co-worker, paperwork, health need, animals, or being of service. SUNDAY continues on the financial, sexual or divorce front but today it will be the talks or information regarding your income, possessions or purchases that will be important. These topics will be the focus of the Mercury Retrograde starting tomorrow so special attention to the facts and needs now and what you will be retracing up ahead are necessary. To look further into your own unique patterns you can email Zoe for available dates and rates in scheduling a private reading based on your birth information: zoemoonastrology@gmail.com
SCORPIO:
The week ahead is going to be building to the Lunar Eclipse on Friday and what is ending, wrapping up, coming through, or celebrated in the work field, with people you hire, paperwork, health needs, or animals. To this end you will want to work towards goals here throughout your week. MONDAY is about the actions you can take on the career front or with a boss, parent, judge, or other authority towards goals. Expect the latter part of the day to inspire you on the creative front or put you in the mood for love, recreation or time with kids. TUESDAY the fun, love, children, and creative energy continues to swirl but today there is something serious here involving a 'no' or more responsibility, an ambition, commitment, or ending. This is in positive alignment so getting real is where it's at. Mars takes up residence in Virgo until Dec 7th so you now get more mojo to make things happen with your friends, groups, online, with astrology, charities, social networking, parties, events, or towards your freedom or original ideas. Mars will help you fight for what you want here so take care not to engage friends in spats but you should be able to move things along and come from a position of passion. WEDNESDAY is Venus's day so women are center stage or your need for love or income compels you. First deal with any wounds/healing involving love, kids, creative projects, or recreation, then get ready for some excitement on the work front or with health, paperwork or pets. THURSDAY the emotional energy begins to snowball towards Friday's Eclipse so work, details, organization, paperwork, people you hire, health, and pets will be the big compulsions. The Uranus/Pluto square will propel you forward towards any changes here and Venus will show up to smooth out the money, love or women. FRIDAY is the FULL MOON LUNAR ECLIPSE so you have reached the high point with your job, search for work, organizing, paperwork, co-workers, hired help, health, or animals. It is coming through, achieved, wrapping up, or ending. As you build to this all day something big is going on involving legal, travel, foreign, media, marketing, publishing, broadcasting, educational, political, religious, or wedding plans. SATURDAY turns to important relationships so you will be dealing with partners in romance or business, attorneys, specialists, agents, clients, or others. The energy is very positive, especially where aspirations, your freedom, social functions, groups, friends, the internet, astrology, or charities are concerned. Look again for ways to get inspired creatively or with kids, lovers or for fun. SUNDAY those key relationships will focus in on at least one conversation or choice that is very important for you when it comes to the Mercury Retrograde in your sign starting tomorrow. Listen to what is being said or offered, get ready to revisit or rework it up ahead. To look further into your own unique patterns you can email Zoe for available dates and rates in scheduling a private reading based on your birth information: zoemoonastrology@gmail.com
SAGITTARIUS:
The week ahead builds to the Lunar Eclipse on Friday and what is ending, coming through or celebrated then involving your creative projects, children, love life, lover, or recreational interests. To that end you may wish to put more energy towards your goals here throughout the week. MONDAY there is energy around what you do regarding travel, legal, educational, media, or wedding needs. The rest of the day will inspire you at home or over property matters, real estate deals, moves, renovations, roommates, family, or parents. TUESDAY this continues to beam energy but now you can get real about endings, commitments, responsibilities, or ambitions tied to home, property, family, or moves and possibly make some positive changes involving income, possessions or purchases. Mars moves into Virgo today to tour here through Dec 7th so you now have more mojo for your career or personal goals, a boost with parents, bosses, judges, or other authorities, and towards making things move forward in these areas as well as with reputation or fame. It's getting active big time! WEDNESDAY is a Venus day so you will be all about enjoying something for yourself, sharing the love, making or spending money on things you like, and charming your way through the day. There is a wound or healing topic at home or with real estate, family, parents, roommates, moves, or renovations you should tackle but much coming your way via love, kids, creative potential, or fun. THURSDAY the Uranus/Pluto square shakes things up with the lover, kids, creative projects, or recreational pursuits so you are in there doing things, making changes, reacting to surprises, or bringing a few of your own. These seem to stem around possessions, gifts, income, or purchases. The Venus vibe still has your back so enjoy. FRIDAY is the FULL MOON LUNAR ECLIPSE and the culmination around your love life, kids, creative potential, or recreational pursuits. You are wrapping things up, ending them, celebrating achievements, or seeing things come through in these areas. All day as things build to this something big is going on with a financial matter, your sex life, a reproductive matter, or divorce. SATURDAY turns attention to work, paperwork, health, or pets. You can accomplish goals or set them in motion and get inspired at home or over moves, real estate, family, parents, roommates, or property needs. SUNDAY the work, health, pets, and paperwork continue to be the focus but today it will bring up information or choices involving your aspirations, a friend, group, the internet, astrology, charities, or your freedom. You want to pay attention to these topics since tomorrow Mercury will Retrograde and take you back into the past over them. To that end today is important for talking it out. To look further into your own unique patterns you can email Zoe for available dates and rates in scheduling a private reading based on your birth information: zoemoonastrology@gmail.com
CAPRICORN:
The week builds towards Friday's Lunar Eclipse and what is ending or coming through for you in a big way involving home, real estate, family, a parent, roommate, move, renovation, or your security needs. To that end work on goals here throughout the week. MONDAY you have energy to do something sexually, about the divorce or most likely over the financial matter with another person. Neptune wraps the day up with some inspired talks, ideas or meetings. TUESDAY continues to inspire you so use this energy to write, open up ideas with others, meet, and get in there over romance, artistry, spirituality, research, work behind the scenes, or dealings with institutions. You are going to get serious when it comes to a friend, group, the internet, astrology, charities, or your aspirations today. Mars moves into Virgo and will tour here through Dec 7th so you have this window to motivate and make some things happen in legal, travel, educational, wedding, or media arenas. Book the flight, hop the plane, get in the courtroom or with the attorney, go back to school or teach, walk down the aisle or attend the wedding, get in front of the camera, publish your ideas or start the Youtube channel! WEDNESDAY is Venus's day so you will have some smooth sailing behind the scenes. This may bring love or income potential behind closed doors or a woman around that can help. You will need to deal with one piece of wounding information or need to heal something but there is some real excitement starting to kick in around home, family, parents, real estate, moves, or renovations. THURSDAY this focus continues with powerful energy to evolve the situation so again look to family, real estate, home, moves, renovations, roommates, or parents and what you can do to make changes. Good things again come from efforts behind the scenes. FRIDAY is the FULL MOON LUNAR ECLIPSE and the great climax at home, with your property or real estate needs, family or parent, roommate or renovation, move or security need. Things come through, wrap up, end, or are achieved. All day as you build to this something big is happening involving a partner, agent, attorney, specialist, client, competitor, or opponent. SATURDAY turns attention to fun, creative projects, kids, or lovers. There is great energy around this for meeting up, talks, agreements, sales, writing, short trips, or decisions and you may find ways to do something legally, through travel, media, weddings, or educational means. SUNDAY is again about love, kids, creative projects, or fun but today this will bring news or information about a friend, group, the internet, your freedom, independence, inventions, astrology, charities, or aspirations to bear. These topics are important to hear since you will be revisiting them over the course of the Mercury Retrograde that starts tomorrow. To look further into your own unique patterns you can email Zoe for available dates and rates in scheduling a private reading based on your birth information: zoemoonastrology@gmail.com
AQUARIUS:
The week builds to Friday's Lunar Eclipse and what is climaxing via your writing, an agreement, a sale, your sibling, neighbor, vehicle, electronic, move, short trip, ideas, offers, proposals, meetings, talks, or decisions. To this end work towards goals here through your week. MONDAY will be about you and a partner, rep, client, specialist, competitor, or other key relationship and what you do about passions, the need to move things forward or anger. The rest of the day will inspire you to concentrate on gifts, possessions, purchases, or making money. TUESDAY this income, possessions or purchases energy will again take hold but now you can get serious about a goal, your career, the boss, parent, judge, or other authority in the mix and cement something one way or the other. Mars moves into Virgo where he will travel through Dec 7th so you are going to get a shot in the arm when it comes to your passions and actions regarding your sex life, reproductive needs, divorce proceedings, or any major financial needs like doing something about the loan, debt, inheritance, taxes, insurance, bankruptcy, alimony, child support, investments, settlement, commissions, or partners money. This is great for making things happen but you will have to watch out for anger stirring in these same arenas. You may feel like fighting the good fight over something here. WEDNESDAY is Venus's day so you will be focused on a female friend or the love or money flowing through social outlets like groups, the internet, charities, and the like. There is a need for addressing wounds or healing around gifts, possessions, income, or purchases but you can have some surprising/exciting meetings or talks. THURSDAY the Uranus/Pluto square is amping things up behind the scenes so your meetings, research, talks, or decisions are going to be high octane. It's again a good day for friends, groups, the internet, astrology, charities, or aspirations. FRIDAY is the FULL MOON LUNAR ECIPSE bringing that climax with the offer, proposal, agreement, sale, writing, meeting, talk, short trip, community effort, neighbor, sibling, vehicle, electronic, or decision. Things come through, wrap up, end, or are celebrated. All day as you build to this something big is going on at work, with people you hire, co-workers, paperwork, health, or pets. SATURDAY will turn focus on home, family, real estate, moves, renovations, parents, or security needs. It's a great day here for making money, dealing with possessions, purchases, any financial concerns, the divorce, or connecting intimately. SUNDAY is again about home, real estate, family, parents, roommates, moves, or renovations, but today this ties into a goal, the career, boss, parent, or other authority to give you a clue as to what the Mercury Retrograde will focus in on starting tomorrow. So pay attention and be clear. To look further into your own unique patterns you can email Zoe for available dates and rates in scheduling a private reading based on your birth information: zoemoonastrology@gmail.com
PISCES:
The week ahead builds to Friday's Lunar Eclipse that is bringing an ending, achievement, celebration, or something wrapping up around your income, a gift, your possessions, or purchases. To this end you may want to work towards goals here throughout the week. MONDAY you have fuel to make something happen at work or towards work, with paperwork, people you hire, health needs, or for the animals. The rest of the day brings your ruler, Neptune, home to you so you may feel inspired artistically or spiritually or in a romantic or nostalgic mood. TUESDAY the focus on you continues and boosts your ability to get real about a legal, travel, educational, media, or wedding plan. Conversations will reflect which way you are leaning. Mars moves into Virgo to tour here through Dec 7th so you are going to be granted added mojo to make things happen with romantic or business partners, agents, attorneys, clients, specialists, or the competition. You will be more determined, less likely to back down, more passionate, and willing to fight for what you want. WEDNESDAY is Venus's day so you will be dealing with a woman boss or mom, or someone who can help you reach goals regarding love or income. This means dealing with any personal or physical wounds you feel with the aim of healing and it means some excitement around income, possessions, gifts, or purchases. THURSDAY the money making bug continues to bite or you continue to flow with the possessions, gifts or purchases but today there is some intense energy here tied to your aspirations, a friend, group, the internet, astrology, a charity, or your freedom that will push you harder. Venus again waits to bring some positive goals or career energy or help you with love, money or women and those in charge. FRIDAY is the FULL MOON LUNAR ECLIPSE bringing a climax to your earning potential, income flow, possessions, purchases, gifts, or sense of value. This is about things coming through, achieved, celebrated, or wrapping up and ending. All day as this builds there is something big going on regarding your love life, creative projects, children, or recreational interests. SATURDAY turns attention to local community or short trips, vehicles or electronics, siblings or neighbors, writing or agreements, sales or meetings, talks or decisions, and the energy is focused on key relationships in your personal or business life here and what you can do about things. Powerful talks or meeting with friends or around social interests should go well. SUNDAY is again about communications, transportation, siblings, neighbors, and decisions but today this is bringing up a legal, travel, wedding, educational, or media matter that you want to think about since this is what tomorrow's Mercury Retrograde will be taking you back over in the weeks ahead. To look further into your own unique patterns you can email Zoe for available dates and rates in scheduling a private reading based on your birth information: zoemoonastrology@gmail.com
CHECK OUT some of the GROOVY MAGAZINES and SITES that feature Zoe's horoscopes or support Zoe's efforts (in alphabetical order):
Beauty Under Cover
Bellesprit Magazine
CBS Sky
The Cosmic Path
Manchester Gossip
Northwest Woman's Magazine
Out Impact Magazine
Quik Impressions
Sugarhigh and Lovestoned
Universal Film Magazine
Vicki Abelson's Women Who Write
Yahoo! Shine