Are you hanging in there? Lot's of rocking and rolling going on in your world just about now? Well, that's the energy of October and November so know you are part of the story of change and evolution that the Cosmos wants you to experience right now.
The week ahead starts off with Venus taking up residence in Sagittarius on

MONDAY

. Here love and income needs will take on a wiser direction and the idea of adventure and growth will be the way you roll. This may mean you are considering a trip with your lover or to make money, that making things legal is the way to go, that wedding bells are in the air, that you are considering taking up a new study or sharing your wisdom for the cause, or that there is something you wish to broadcast or promote. It's time to smooth out the rough edges and open up the heart.
There is a positive alignment between Moon and Jupiter on MONDAY as well. This is positive for home, family, real estate deals, parents, moves, renovations, and roommates. Look at how you feel about your intimate needs being met, your financial interests in the matter or how divorce proceedings are coming to bear.
TUESDAY

is the last big Mercury day before Mercury goes Retrograde on the 21st so choose your words WISELY today! You will be revisiting the choices, meetings, news, agreements, sales, talks, ideas, or decisions made now again during that Retrograde. The focus, again it is on loans, debt, inheritance, insurance, taxes, alimony, child support, settlements, investments, commissions, a partner's money, divorce, sex, reproductive needs, mortality issues, or a birth. You need to kick yourselves in the pants, big time, you have to stretch a bit, do something a bit differently, break free without completely breaking free, adapt, and then make it so, one way or the other, commit, end things, structure them, deal with the reality of the situation.
WEDNESDAY and THURSDAY

attention will turn to those legal, travel, educational, wedding, publishing, marketing, media, political, religious, or expansive needs.

WEDNESDAY

this will mean that you are showing up and putting in an appearance, attaching your name or identity to the matter, making adjustments regarding the property or family need, and aligning your needs with the partner, agent, attorney, specialist, client, or other key relationship.
THURSDAY it means there will be something going on behind the scenes that may be confusing or downright deceptive, especially where your income, love or a woman are involved. Again, look to the legal, travel, educational, wedding, or media interest here and trust your instincts about what is evolving. There is something you can do for the kids, with the lover, creatively, or for fun that should make this feel better. You may also find you can appeal to a superior or person in authority to reach goals.
FRIDAY

is one heck of a day with the Capricorn Moon activating the Uranus/Pluto square and pushing you to do something about any changes with goals, career, a parent, boss, judge, your reputation, fame, or achievements. Mercury and Saturn are going to stand by you in this with news or decisions regarding the financial need, divorce, death, birth, sex life, or third party situation.
SATURDAY

those goals or career matters are going to pull you one direction while the need to have fun, be creative or have some time for love or the kids, will pull you in another direction. Do what you have to do. The Sun squares Jupiter today which is going to make something bigger at home, with real estate deals, moves, renovations, family, a parent, roommates, or security needs. This puts you into the mix with a partner, rep, client, specialist, competitor, or other key relationship as things go over the top. It's likely a good thing, just don't overdo it to the point of no return.
SUNDAY

the Aquarius Moon takes over and the need to socialize or express original concepts takes over. There is some positive flow around the friends, groups, internet, astrology, charities, or causes and what is occurring long distance, with a trip, any legal needs, educational pursuits, wedding plans, media, or marketing ideas but keep financial or sexual energy out of the mix for today in social situations but you may have a challenging talk with a friend about divorce, sex or finances, it seems they need your strength.
KEEP UP WITH ZOE, SHOW THE LOVE!!!!!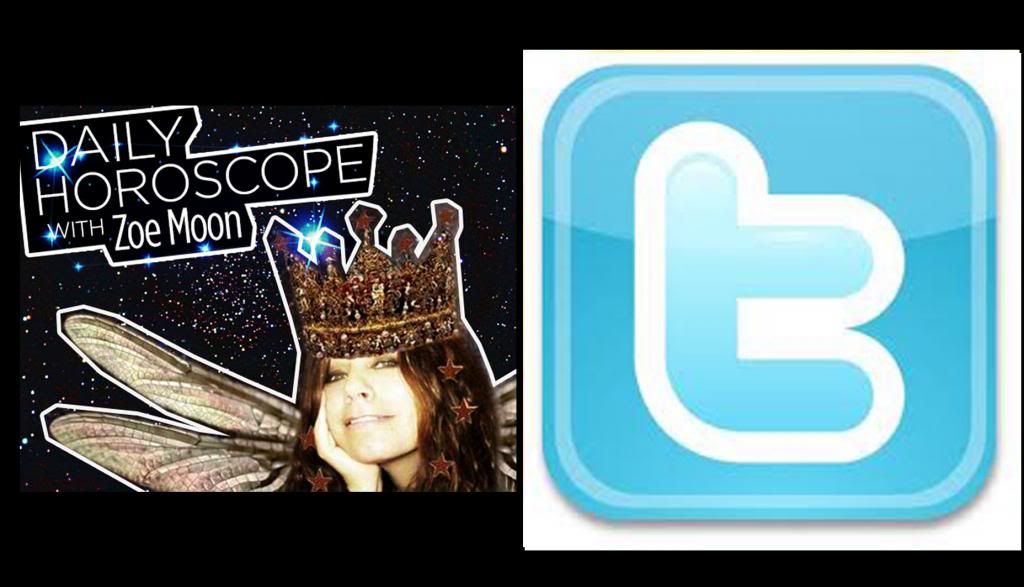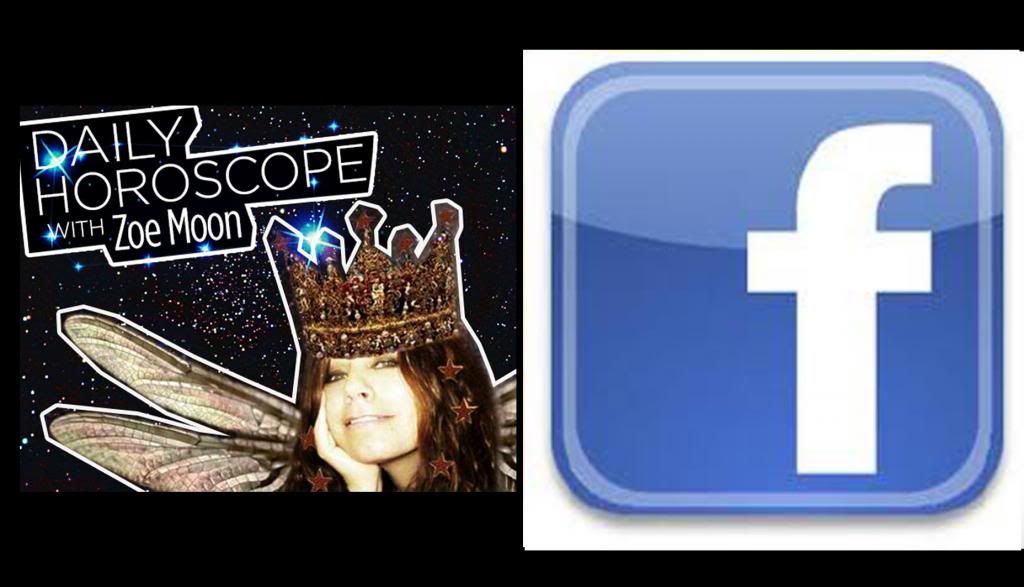 ARIES
It's time to smooth things out with your legal matters, travel plans, the wedding, any educational needs, or your marketing or media interests. Start on MONDAY and try to wrap it up by THURSDAY. If you have to involve another person over any of these themes your best day to do so is on WEDNESDAY. Issues arising in these areas arrive on WEDNESDAY when you need to make an adjustment involving home, family, parents, moves, renovations, real estate deals, or roommates, and on THURSDAY when either something is going on behind the scenes that is not clear or when a hospital, artistic, spiritual, or romantic need will challenge what you are doing. The other big theme this week is regarding your finances, sex life or divorce, in other words Scorpio. MONDAY and TUESDAY this should go well for you with a little bit of personal adjustment on TUESDAY. It picks back up again on FRIDAY and SUNDAY, FRIDAY allowing you to cement something one way or the other and SUNDAY bringing up any issues that still need to be dealt with or limits that must be faced. FRIDAY may push you into more career activity or amp things up with your boss, parent, the judge, or some other authority figure as you address any changes that are relevant. SATURDAY this focus will still be engaged but the kids, recreational activities, lover, or creative venture will pull you to do something else, it's a give and take kind of day here. That Sun/Jupiter aspect today will bring something up with a partner, agent, attorney, specialist, client, competitor, or other key player over home, family, real estate, parents, moves, renovations, or other security needs. This seems to be big! For more detailed information based on your unique birth chart you may be ready to schedule a private reading with Zoe. To learn about rates and available dates for your own session email Zoe at zoemoonastrology@gmail.com
TAURUS:
Your ruler makes her move into wise old Sage on MONDAY and will shift your energy flow regarding love or income to a more sexual experience, the topics of reproduction or divorce, and any outside financial resources such as loans, inheritance, bankruptcy, insurance policies, taxes, settlements, investments, alimony, child support, or your partner's money. It's about how you share Taurus and this will be emphasized this week most strongly between MONDAY and THURSDAY. If you need to set up a meeting or come to a decision with someone these themes and tend to the work situation, paperwork, health concern, or animals, then WEDNESDAY is your day. THURSDAY seems to have something confusing or challenging regarding a friend, what you do online, with a group, or involving your freedom so do take care when using your credit cards over the internet or lending to a friend. This is a good day for intimacy, divorce needs or financial prospects tied to home, family, real estate, or renovations. The other major theme this week for you involves your key relationships. This will focus in on romantic or business partners, agents, attorneys, clients, specialists, competitors, or opponents and start out strong on MONDAY and TUESDAY, with a little adjustment bend the scenes on TUESDAY it should all go pretty well. You get back into the relationships again on FRIDAY and SUNDAY. FRIDAY this is pretty solid for any commitments or endings involving them and the legal, travel, wedding, educational, or media interests. The Uranus/Pluto square will amp up the energy for you to make things happen here. SUNDAY there will be some challenge with them and your goals, career needs or in dealing with the boss, parent, judge, or other authority figure. SATURDAY you still have some legal, travel, educational, wedding, or media energy to attend to but there will be efforts needed or passion expended towards home, family, real estate, moves, renovations, parents, or roommates that pull you in another direction so be ready to give and take. The Sun/Jupiter connection today is putting you into a talk, meeting, agreement, sale, or decision involving your work, health, paperwork, or pets and it looks big! For more detailed information based on your unique birth chart you may be ready to schedule a private reading with Zoe. To learn about rates and available dates for your own session email Zoe at zoemoonastrology@gmail.com
GEMINI:
Venus moving into your relationship zone on MONDAY bodes quite well for some serious love between you and another or for some money making opportunities through connections with partners, specialists, clients, agents, attorneys, or an easier competition over the weeks ahead. This week it will be highlighted most between MONDAY and THURSDAY. This should go well for you. Put your focus with them on WEDNESDAY on love, creative projects, recreation, or children and any social interests. You will want to make an adjustment involving income today. THURSDAY there is something challenging in the mix and it involves career, personal goals, a parent, boss, or other authority figure, or your achievements. A few impassioned talks or meetings seem to get you back on the right footing. The other dominant theme for you this week is work, paperwork, health, or pets. MONDAY and TUESDAY gives you a chance to focus in on one or more of these themes with something big in the mix on MONDAY involving income, possessions or purchases. TUESDAY adjustments with the friend, group, internet, astrology, or personal freedom is required but you can cement something about the work, health, paperwork, or paperwork one way or the other, communicate. Hint: you will be reviewing choices made today during the Mercury Retrograde. FRIDAY and SUNDAY will bring the work, health, paperwork, or pet needs back around. FRIDAY again helps you come to some solid decisions that look beneficial. You may want to really hunker down on the financial aspects, divorce proceedings, mortality issues, reproductive needs, or sexual direction of things today. SUNDAY there will be some issue around the legal, travel, educational, wedding, or media need in the mix. SATURDAY the sex life, divorce, mortality needs, financial interests, or third party situations will be pushing you to make some adjustments around decisions, agreements, sales, writing, or meetings. The Sun/Jupiter combo is going to put you in a love affair, with the kids, in a creative project, or having fun and it's going to open things up in a big way involving your income, purchases or possessions. For more detailed information based on your unique birth chart you may be ready to schedule a private reading with Zoe. To learn about rates and available dates for your own session email Zoe at zoemoonastrology@gmail.com
CANCER:
A perceptible shift occurs on MONDAY regarding your job, health, the paperwork, or animals and this will be a theme that carries through the weeks ahead with more ease here and an ability to attract the money or love through efforts in these areas. This week the focus on these subjects will be strongest MONDAY through THURSDAY with lots of fresh starts possible. WEDNESDAY may be the best day to do something with another person pertaining to the home, real estate, parent, move, renovation, roommate, or family so look at what work you can do, any paperwork that needs attended, health concerns you can discuss, or what is going on with the pets here. THURSDAY concerns me a bit over any legal, travel, educational, wedding, or media needs in the mix so careful with paperwork, jobs, health, or pets in these areas. Your best bet is to consult someone over it. There is good money making energy today however so feel good about pursuing that. The other major theme this week for you is on your love life, kids, creative endeavors, or recreational outlets. MONDAY this will be big and positive while TUESDAY it will help you to commit or define limits, end something or get ambitious so talk about what you need and make some choices. It will be what comes up today that will be the major theme in the upcoming Mercury Retrograde so you will be revisiting it up ahead. It may help to make a bit of an adjustment with the boss, parent, judge, or other authority figure. You get back into the recreation, creation, love, or children's interests FRIDAY and SUNDAY. FRIDAY this is aligning with a partner, rep, client, specialist, or other key relationship in a solid way, again look to commitments, endings or ambitions you can cement. There is great change under foot so any shifts in the paradigm are par for the course. SUNDAY will challenge you in these areas tied to the sexual interests, divorce or shared financial situation. Approaching the work or paperwork a bit differently, getting healthy, caring for pets, and dealing with career, goals or parents a bit differently will go a long way to making it better. SATURDAY those key relationships will be a source of getting you to do something about the possessions, income or purchases so look to partners, specialists, clients, agents, attorneys, and the like and make some adjustments. The Sun/Jupiter square will put you in the home, real estate deal, move, renovation, family matter, with the parent, or roommate and open something up in a big way! For more detailed information based on your unique birth chart you may be ready to schedule a private reading with Zoe. To learn about rates and available dates for your own session email Zoe at zoemoonastrology@gmail.com
LEO:
Welcome Venus into your house of true love, creativity, children, and recreation on MONDAY! She will be touring here over the weeks ahead to smooth things out and help you enjoy yourself more, attract the love or money more easily in these areas, and benefit from women. This week she is active here MONDAY through THRUSDAY with lots of fresh starts. WEDNESDAY will likely be your best day to go one on one with someone else over these themes especially if meetings, talks, short trips, writing, agreements, sales, or local activities are on tap. There may be some spontaneous energy exciting you about a trip, legal matter, educational pursuit, wedding, or media venture too, all good. THURSDAY there is something a bit foggy around your sex life, divorce or financial picture so proceed with care and protect assets. It seems a bit of effort with the job, paperwork, health, or pets will get you feeling better about it. Mars will give you some passion to do something fun at some point today. The other major theme for you this week is about home, real estate, family, parents, roommates, moves, or renovations. MONDAY you can do something big here behind the scenes that should benefit or offer you some growth. TUESDAY makes the talks, offers, sales, agreements, and decisions very important on these matters, you'll be revisiting today's choices during the Retrograde, so cement what you can one way or the other and adapt something around the legal, travel, educational, media, or wedding plans. You get back to these home, real estate, family, parent, roommate, move, or renovation themes on FRIDAY and SUNDAY. FRIDAY gives you good openings to tackle the paperwork or job here, to deal with health concerns or interests, and care for animals in solid ways. Again, the legal, travel, educational, media, or wedding needs will push you hard. SUNDAY will challenge you here where partners, reps, clients, specialists, or competitors are concerned. These people will be more about the fun, love, kids, creative projects, and some excitement over legal, travel, educational, wedding, or media directions today. SATURDAY you get pushed to adjust and wrap up paperwork, the job, health needs, or animals care. The Sun/Jupiter alignment will put you into some local activity, interaction with brothers, sisters, neighbors, vehicles, electronics, writing, agreements, sales, or meetings that are bound to be big and expand something going on behind the scenes! For more detailed information based on your unique birth chart you may be ready to schedule a private reading with Zoe. To learn about rates and available dates for your own session email Zoe at zoemoonastrology@gmail.com
VIRGO:
Venus moves into your home base on MONDAY where she will tour these next weeks and help you to attract the love or money more easily, benefit from women and smooth things out. This means that focus here is on your home, real estate deals, family, roommates, moves, parents, renovations, or security needs and the enjoyment you can garner. You will have strong focus here MONDAY through THURSDAY with lots of fresh start energy. On WEDNESDAY you can connect with someone over matters here and any possessions, purchases or money making needs in a positive way. There may also be potential to deal with the outside financial considerations as well or delve into sexual intimacy or divorce needs today. THURSDAY there may be something confusing or deceptive going on with the partner, agent, attorney, client, specialist, or opponent, again tied to the home, real estate, move, renovation, family, parent, or roommate situation, so proceed with care. You do seem to be able to do something behind the scenes to rev things up. The other major influence this week will focus on communications, transportation, agreements, sales, siblings, vehicles, neighbors, electronics, and short trips. MONDAY you can take this big with a friend, group, online, at some gathering, or over an invention or original concept. TUESDAY you can cement something one way or the other so look to commitments, endings, ambitions, limits, and structures around these themes and make any adjustments necessary involving the financial resources, divorce or sex life. You get back to these themes again on FRIDAY and SUNDAY. FRIDAY again brings serious potential to commit or define terms, end things or seed ambitions but today it will involve your creative projects, love life, kids, or recreational needs in positive ways. That sexual need, divorce or shared financial interest is bound to come up and push you hard today, keep a balance. SUNDAY all those communications, sales, agreements, siblings, neighbors, vehicles, short trips, writing, meetings, talks, electronics, or decisions will tie into work, health, paperwork, or animals and challenge you over limits, commitments or endings. There is good energy around these themes today though so don't fret, you can get things moving at home or with property, family, roommates, parents, moves, renovations, the financial prospects, sex life, or divorce. SATURDAY winds down the love, kids, creative, or recreational outlets with some adjustments involving artistic projects, romantic retreats, hospitals, addictions, spiritual practices, or imagination. The Sun/Jupiter combo today is going to put you into making money, dealing with possessions or purchases, or building on things and this should be big when it comes to aspirations, friends, groups, the internet, astrology, charities, gatherings, inventions, or visionary ideas! For more detailed information based on your unique birth chart you may be ready to schedule a private reading with Zoe. To learn about rates and available dates for your own session email Zoe at zoemoonastrology@gmail.com
LIBRA:
Your ruler take up a new position on MONDAY in your communications and local community sector so you will see in the weeks ahead that your talks, meetings, agreements, writing, sales, short trips, local activities, neighbors, siblings, vehicles, electronics, offers, and decisions will begin to smooth out, that you have more ability to attract love or money here, and that you are enjoying things a bit more. MONDAY through THURSDAY will help you get into this vibe with fresh starts. WEDNESDAY stands out as a day when you can connect with someone else in positive ways for your interests in these areas and possibly see some excitement involving that partner, rep, client, specialist, or other key player. THURSDAY there is something a bit confusing or deceptive in all of it and the focus here is on work, paperwork, health, or pets, so take care. You can put things in motion with a friend, group or online and that should help you feel better and open things up at home or with what's going on with property, family or security needs. The other major theme this week involves income, possessions or purchases. MONDAY you will be able to reach a big goal here or reach out to someone who can help you with something big in these areas. TUESDAY you can cement something one way or the other so look at commitments, limits, endings, structures, and ambitions around earnings, possessions or purchases. It seems you will need to make an adjustment involving a partner, rep, client, specialist, or other key person. You get back to these topics on FRIDAY and SUNDAY. FRIDAY again helps you cement things around money, purchases and possessions but today it ties in nicely with home, property needs, family, parents, roommates, moves, or renovations. There is high voltage energy around that partner, rep, client, specialist, opponent, or other player that will amp it up here. SUNDAY the money, possessions or purchases tie into the lover, kids, creative projects, or recreational needs in a challenging way but you can have some great meetings, ideas, or talks and take some exciting opportunity to create, love, do for the kids, or have fun involving the partner, rep, client, specialist, or other player. SATURDAY wraps up home or property needs, moves or renovations, family or parents, roommates or security interests by pushing for an adjustment with the friend, social invitation, group activity, internet, astrology, or charity. The Sun/Jupiter combo today will place you at the center of attention and push for something big involving achievements, notoriety, career, personal goals, the boss, parent, or other authority figure! For more detailed information based on your unique birth chart you may be ready to schedule a private reading with Zoe. To learn about rates and available dates for your own session email Zoe at zoemoonastrology@gmail.com
SCORPIO:
Venus scoots into your money making house on MONDAY and here she is going to help you feel more valued through love, more able to attract or enjoy making money, deal with possessions or make purchases, and help you benefit from women in these areas. This will be strongest MONDAY through THURSDAY this week with lots of fresh start energy. WEDNESDAY stands out as the day to connect with someone else over these needs and make it private. You could connect behind the scenes, get into romantic, artistic or spiritual interests that bring value or help with earnings, possessions or purchases, or deal with hospitals, addictions, research, or strategies that are beneficial. Exciting energy swirls around the job, paperwork, health, or animals today. THURSDAY may bring some confusion or deception around that money, purchase or possession theme that ties into your love life, kids, creative projects, or recreational interests, so take care. There is energy to positively drive you towards career objectives, those in power positions or towards achievements. The other major theme this week is about you. You will want to focus on your body, image, name, identity in life, ego needs, personal goals, or brand and it starts MONDAY and TUESDAY. MONDAY you can go big here through legal, travel, foreign, educational, media, or wedding plans. TUESDAY you can cement something one way or the other so look to commitments, endings, limits, ambitions, and structures around you and your needs. Be willing to make an adjustment today involving paperwork, the job, health, or pets. You get back to you again on FRIDAY and SUNDAY. FRIDAY brings opportunity for some serious meetings, offers, agreements, writing, sales, short trips, local activities, dealings with vehicles or electronics, siblings or neighbors, and decisions that should again help you to close doors, commit long term or set your ambitions up. Uranus/Pluto will amp up the push over work, health, paperwork, or pets today. SUNDAY challenges your needs due to home, family, parents, real estate deals, moves, renovations, or roommate situations. The positive flow in those areas will be around dealing with possessions, making money, taking care of purchases, organizing, cleaning, working, dealing with paperwork, health, or pets, so get out of your own way. SATURDAY wraps up the communications, transportation, electronics, siblings, neighbors, writing, agreements, sales, and decisions with a tweak around the goal, authority figure, career need, or status. The Sun/Jupiter combo today puts you behind the scenes on something big involving travel, foreign, legal, media, marketing, wedding, publishing, political, religious, or adventurous interests! A romantic tryst, artistic pursuit, spiritual practice, strategy, or hospital need fall well into these parameters. For more detailed information based on your unique birth chart you may be ready to schedule a private reading with Zoe. To learn about rates and available dates for your own session email Zoe at zoemoonastrology@gmail.com
SAGITTARIUS:
Venus slips into your sign on MONDAY and begins a several weeks tour that will be about adding more charm, love or money making flavor to your repertoire! This will be strongest this week between MONDAY and THURSDAY with lots of fresh starts so look for ways to spend on your look, brand, body, or connect over love or income matters. WEDNESDAY is the day best suited for a one-on-one with someone else involving your aspirations or internet needs, charity or causes, freedom or original ideas, or it may put you out there with a friend or group in some beneficial way. There seems to be some real excitement over creative projects, the kids, your love life, or some recreational interest as well. THURSDAY something is confusing or deceptive, possibly water or chemically related, tied into home, family, real estate deals, renovations, moves, roommates, or parents so take care here. You do seem to be able to deal with possessions, make money or purchases, and put things in motion through travel, legal channels, education, weddings, or marketing/media ideas to your liking. The other major theme this week is about what's going on behind the scenes, at a hospital, with an investigation, strategy, addiction, artistic project, romance, spiritual practice, or your own imagination. MONDAY there is something big here around sex, divorce or finances. TUESDAY you can cement something in one of these areas of research, institutions, artistry, romance, spirituality, or imagination through commitments, endings, limits, structures, or ambitions. You will need to adapt around the lover, kids, creative potential, or recreational outlet. Pay attention to what is said, offered, agreed upon, written, signed, sold, or decided today since you will be reviewing during the upcoming Mercury Retrograde. You're back to these matters on FRIDAY and SUNDAY. FRIDAY you can make serious choices in these areas related to income, possessions or purchases. You will be thrust forward with amped up energy involving the creative project, lover, child, or recreational outlet today. SUNDAY challenges you over a decision in one of these areas, again it's serious so ask questions or voice concerns. You can find some exciting energy today around lovers, creativity, children, fun excursions, by way of love or money. SATURDAY wraps up the income, possessions or purchases focus with some adjustments around a trip, legal matter, media, marketing or educational facet, or wedding plan. The Sun/Jupiter combo highlight's your ruler and puts you in the spotlight with an aspiration, friend, group, the internet, astrology, charity, or social gathering and something big involving finances, sex or divorce! For more detailed information based on your unique birth chart you may be ready to schedule a private reading with Zoe. To learn about rates and available dates for your own session email Zoe at zoemoonastrology@gmail.com
CAPRICORN:
Venus takes up residence in the hidden part of your life on MONDAY and in the weeks ahead she will bring love or money making into more private quarters. This will help smooth out strategies, and bring more enjoyment or potential for love or money around film, music, art, spiritual practices, hospitals, dealing with addictions, research, investigations, or retreats. You will get most of your focus here this week between MONDAY and THURSDAY with lots of fresh starts. WEDNESDAY is the best day for connecting with someone else over these matters and your goals. You may have some excitement on this day tied to home, real estate, family, parents, roommates, moves, or renovations. THURSDAY will bring up some confusion or deception in these areas however and what is said or not said may or may not be the reality so tread lightly. There is some great passionate energy around finances, sex life or dealing with divorce issues today so spend it here. The other major theme of your week will focus in on aspirations, friends, groups, social gatherings, the internet, astrology, charities, and personal freedom. MONDAY this opens the door to something big with a partner, agent, attorney, specialist, client, or other key person. TUESDAY it helps you cement something one way or the other so look at commitments, endings, structures, limits, or ambitions and getting serious about things with the friend, group, aspiration, internet, astrology, or charity. Pay attention to what comes up because you will be revisiting it during the Mercury Retrograde up ahead. You will need to make a last minute adjustment around the home, real estate, family, move, roommate, parent, or renovation. You get back to these social topics on FRIDAY and SUNDAY. FRIDAY puts you in a good position with the aspiration, friend, group, internet, astrology, or charity, again with commitments, endings, structure, or ambitions. There will be some rocking and rolling around home, real estate, family, parents, roommates, moves, or renovations as things amp up. SUNDAY tests you over money, possessions or purchases with that aspiration, friend, group, internet, astrology, or charity. There are some great outlets for earning money, dealing with purchases or possessions though and they come through what you do behind the scenes and with different approaches to home, real estate, family, roommates, moves, renovations, or parents. SATURDAY the Sun/Jupiter combo is going to put you in the spotlight in some way and it is going to involve something big with a partner, rep, client, specialist, competitor, or other key relationship! For more detailed information based on your unique birth chart you may be ready to schedule a private reading with Zoe. To learn about rates and available dates for your own session email Zoe at zoemoonastrology@gmail.com
AQUARIUS:
Venus moves into your social arena on MONDAY where she takes up residence over the weeks ahead and begins to bring more enjoyment, charm, ability to access love, or make money through friends, groups, the internet, astrology, charities, social gatherings, networking, freeing yourself from any confinements, and pursuing original ideas or inventions. This will be strongest this week between MONDAY and THURDAY with lots of fresh starts. WEDNESDAY stands out as the day to connect in one of these themes with someone else and involve travel, legal, educational, media, marketing, wedding, or publishing ideas. You may have an exciting offer or announcement, come up with a great idea or make a decision that surprises. THURSDAY challenges over money, possessions or purchases, there is something confusing or deceptive in the mix so take care with that internet purchase, friend, group, or gathering. You can do something involving the partner, agent, attorney, specialist, client, or competition today that should help and get something together behind the scenes that gets your money, purchases or possessions back on track. The other main theme this week for you is about career, goals, ambitions, reputation, fame, a parent, boss, or other authority figure. MONDAY this offers something big around the job, organization, paperwork, person you hire, health, or animals that looks beneficial. TUESDAY it helps you cement something one way or the other so look to commitments, endings, limits, ambitions, or ways to structure things with the goal, career, authority, or ambition. You will need to adjust your thinking or decisions a bit. You get back to these themes again on FRIDAY and SUNDAY. FRIDAY helps you solidify something in secret, private, development, or through artistic, romantic, spiritual, or institutional avenues. Uranus/Pluto is pushing you hard today so your mind is likely to be going a mile a minute and information may push you further along your course of change. SUNDAY challenges your own needs, body, image, or identity in the mix so don't over tax yourself. You can more likely find good energy on time with friends, the internet, group activities, charities, or original ideas. SATURDAY wraps up the behind the scenes energy with some adjustments with the partner, agent, attorney, specialist, client, or other player. The Sun/Jupiter combo puts you into legal, travel, educational, media, or wedding plans and something big involving the paperwork, job, health, or pets! For more detailed information based on your unique birth chart you may be ready to schedule a private reading with Zoe. To learn about rates and available dates for your own session email Zoe at zoemoonastrology@gmail.com
PISCES:
Venus is bringing her charms to your career, personal goals and dealings with those in power positions like the boss, parent or judge over the weeks ahead. MONDAY through THURSDAY she will focus energy here for you to help you attract the love or money here or to benefit from women with fresh starts and opportunities. WEDNESDAY stands out as the day to connect with someone else over career, goals or authorities and any sexual, reproductive, divorce, or big financial needs you may have. You may also have some excitement today around income, possessions, gifts, or purchases that please. THURSDAY may be confusing or deceptive when it comes to goals, career, achievements, or authorities so tread lightly, you are best off by taking action to tackle the work, health, paperwork, or animal needs and to engage aspirations, friends, groups, the internet, astrology, or charities today. The other major theme this week for you is about any legal, travel, educational, media, marketing, or wedding plans. MONDAY you can do something big for love, a child, creative projects, or fun through these means. TUESDAY you can cement something one way or the other through commitments, endings, structuring, limits, or ambitions in the mix but you will need to make an adjustment around the income, possessions, purchases, or gifts. You get back to these topics on FRIDAY and SUNDAY. FRIDAY legal, travel, educational, media, marketing, and wedding needs align with more serious moments involving the friend, group, internet, astrology, or charity and it is good for commitments, endings, ambitions, and structures. You will be pushed harder today around making money, purchases or possessions so keep that in mind. SUNDAY challenges you over the trip, law, education, media, marketing, or wedding as you retreat a bit or feel a bit lost about how to proceed. It is a good day for making money, dealing with purchases or possessions, being ambitious, furthering career aims, and setting goals. Females in power positions help. SATURDAY you wrap up anything going on with that friend, party, event, group, the internet, astrology, or charity and make adjustments around work, health, paperwork, hired help, or pets. The Sun/Jupiter aspect puts you at the center of something sexual, reproductive, divorce oriented, or financial and ties in with something big involving a creative project, your lover, children, or recreational interests! For more detailed information based on your unique birth chart you may be ready to schedule a private reading with Zoe. To learn about rates and available dates for your own session email Zoe at zoemoonastrology@gmail.com
CHECK OUT some of the GROOVY MAGAZINES and SITES that feature Zoe's horoscopes or support Zoe's efforts (in alphabetical order):
Beauty Under Cover
Bellesprit Magazine
CBS Sky
The Cosmic Path
Manchester Gossip
Northwest Woman's Magazine
Out Impact Magazine
Quik Impressions
Sugarhigh and Lovestoned
Universal Film Magazine
Vicki Abelson's Women Who Write
Yahoo! Shine