It's a New Moon week with Jupiter leading it forward so do absolutely everything you can to initiate new ideas and agreements, sign documents, negotiate terms, make sales, write, propose, accept offers, meet, talk, push things forward in local arenas or get moving on those short trips to nearby towns, put things in motion with siblings, neighbors, moves, vehicles, or electronics, and choose.
Monday and Tuesday the Cancer Moon will emphasize home, real estate deals, family, parents, roommates, moves, renovations, and security needs. Both days will put you into contact with someone powerful regarding this or push you to set your goals high and move towards them. You may need to do something differently or make a change to get to what you want.
Tuesday is the Saturn/Neptune trine, a peak moment in the Grand Trine where you are cementing something long term involving your financial picture, third party situations, powerful changes, your sex life or divorce, and your Karmic balance with others. Remember this is part of a long and positive configuration meant to help you make something real that upholds your dreams so any changes going on now are part of that scenario.
Wednesday the Leo Moon kicks in helping you feel more connected to your lover or kids or motivating you over creative endeavors. There is a serious moment over the finances, sexual attractions, divorce, or reproductive needs today as you look at limits, commitments or endings. Venus tangles with Uranus so expect to feel like breaking out or making changes today regarding home, family, moves, real estate, roommates, or your security needs.
Thursday is a lot more easy going and should be fun. Look to the kids, your love life, creativity, and recreational activities. If you want to meet someone, have a talk or come to terms on something it's today.
Friday morning continues in the glow of that golden creative energy and positive love vibe. Virgo Moon takes over mid-day and helps you to focus in on the paperwork under positive stars or gets you organizing, cleaning out, tackling the work, tending to health or pets, and being of service to others.
The weekend holds this Virgo line so you have Saturday and Sunday to catch up on the workload, de-clutter, wrap up paperwork, put your health first, or spend time with the animals. Saturday the Mars/Pluto inconjunct may mean news that requires adjustments or rethinking choices. If you're dealing with some power person today expect to have to give and take. Words can get heated.
Sunday Chiron Retrogrades and a shift will likely be felt around any wounded energy in your world. Use this to get clear about what can be healed and what you can do towards that in the months ahead. For some this may be a call to your spiritual guru within, beckoning it out, if this speaks to you this period may be significant for nurturing this side of yourself.
KEEP UP WITH ZOE HERE: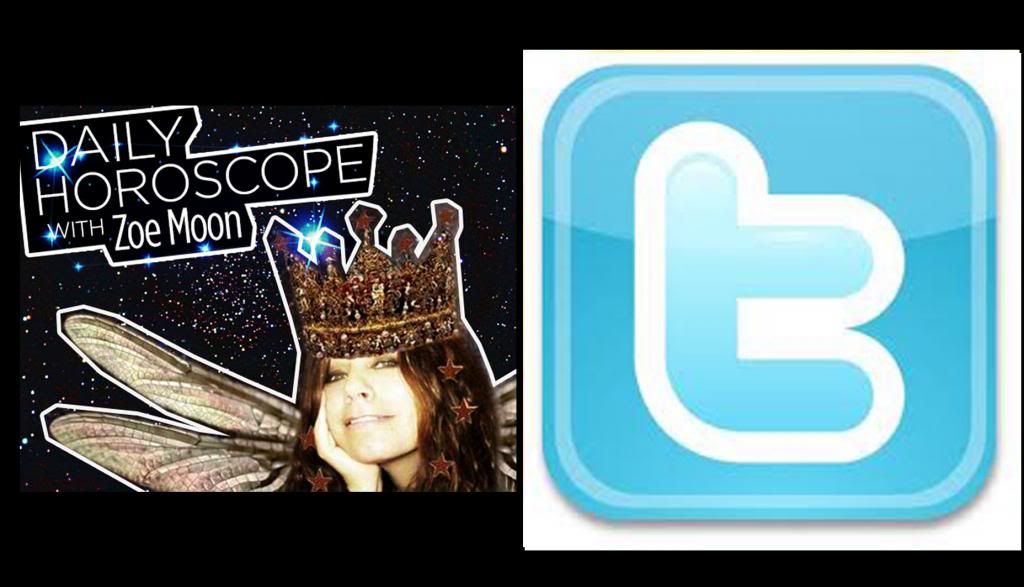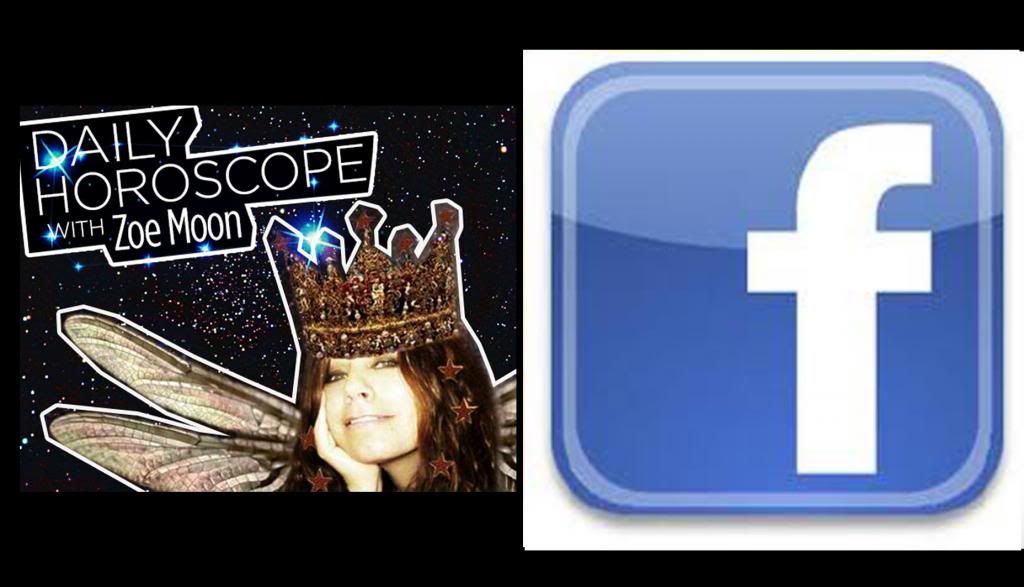 ARIES:
Be serious about any writing projects, interviews, auditions, sales, agreements, meetings, talks, or decisions this week. You can move a few mountains if you are proactive. Monday and Tuesday are good for working on the home or move, furthering real estate deals, getting renovations underway, involving family, roommates or parents on interests, and nurturing projects along. Someone in a power position is key, be willing to do it differently or make changes. The Saturn/Neptune trine on Tuesday helps you cement financial, divorce or sexual needs that in some way are going on through strategic moves or clandestine manners, involve artistic projects, spiritual pursuits, institutions, research, or investigations. Wednesday and Thursday turn your focus to the kids, lover or creative project. Wednesday this means dealing with any limits or serious needs involving finances, divorce or intimacy. Expect to make a left turn where home, moves, real estate matters, family, roommates, parents, or security needs are concerned. Thursday things should go well for you with creative projects, the children or love life. Friday this continues at least into the morning. Virgo Moon takes over then and holds sway the rest of the weekend so get ready to work, organize, deal with paperwork, the pets, your health, co-workers, or people you hire to help out. This should also go pretty well now but you will be dealing with some adjustment on Saturday that gears up the words or impassions the ideas, this may send you out of your way or bring news that means adapting to different circumstances. What you do in the home or for your property needs, renovations, family, roommates, or moves should go well both Saturday and Sunday so again, any organizing, paperwork, work projects, health concerns ,or animal needs should be attended to here. Chiron Retrogrades on Sunday so you may feel something shifting when it comes to wounds you feel or healing that is ongoing. If you are ready to look into your own special chart and energy flow to see what unique opportunities await you, then you can email Zoe for rates and dates for a private reading here: zoemoonastrology@gmail.com
TAURUS:
Don't lose sight that this is a very powerful week for you under the New Moon energy flow to pursue income making opportunities and further your current money making interests. Monday and Tuesday will highlight communication and transportation so you may want to focus on writing, agreements, sales, meetings, talks, interviews, auditions, pitches, proposals, and decision making. Your vehicles, electronics, short trips, and local activities will be amped up as will interactions with siblings or neighbors. Both days put you into contact with others regarding legal, travel, media, marketing, educational, wedding, political, religious, or publishing interests. Tuesday the Saturn/Neptune trine helps cement key relationships and bring aspirations or social interests into real time, working mode. Look for partners, clients, agents, attorneys, or other key people that can make internet, group, friendships, aspirations, astrology, charities, or social events work for you. Wednesday and Thursday will focus in on the home or renovations, moves or real estate deals, family, parents or roommates, and your security needs. This is good for income on Wednesday but may bring up some issue with that partner, rep, client, or competitor. Thursday it will bring positive flow again around earning here. Friday this continues up until the afternoon but then the Moon slides into Virgo and from now through the weekend your attention turns to the details around creative projects, your love life, the kids, or some recreational interest. A big adjustment will be necessary on Saturday in this and is tied to the legal, travel, media, marketing, publishing, educational, or wedding plans and the money you need to earn. In fact, plan on pushing yourself in bigger ways all weekend to earn money so you can make your dreams a reality. Chiron Retrogrades on Sunday so you may feel a shift around any wounds or need for healing involving your aspirations, a friend, group, the internet, astrology, or charities. If you are ready to look into your own special chart and energy flow to see what unique opportunities await you, then you can email Zoe for rates and dates for a private reading here: zoemoonastrology@gmail.com
GEMINI:
This is an important week for you Gemini as the first strong window of that Gemini New Moon pushes you forward into new territories on a personal or physical level. Make a commitment to yourself to stretch out a bit, get your body in its best shape, further your brand or put your image or identity into higher levels. Monday and Tuesday your income is in focus so look at earnings and note that there will be a need to show this to a financial institution or to in some way balance what you earn with the loan, debt, inheritance, settlement, investment, bank officer, insurance policy, tax situation, alimony or child support payment, commissions or royalties, partners money, or other outside resource. A divorce or your intimate needs may also be in the balance. Tuesday brings the Saturn/Neptune trine and helps you solidify something at work, with paperwork, organization, health, animals, or people that help you with work, and this is going to tie into the dream/goal you have or something inspired on the career front or with an authority figure in positive, grounded ways. Wednesday and Thursday will be about meetings, talks, writing, agreements, sales, short trips, siblings, local activities, moves, neighbors, vehicles, or electronics and the decisions you make. Wednesday this brings personal motivation that is promising but you will need to deal with some serious matter on the work front, involving paperwork, health needs, or pets. Expect some surprise or change that affect income and involves a friend, group, the internet, astrology, or charity today. Thursday things calm down and flow, all good. This continues through the morning of Friday. Virgo Moon then takes over and will be in charge for the rest of the weekend. This will turn your attention to the home, a move, real estate deals, parents, family, or roommates. Make Friday about organizing here or getting the work done, it seems to go well. Saturday brings the big financial picture into the mix or gets you to deal with any intimate needs or divorce issues. These are aligned positively to home/property and the rest but will require some personal adjustment from you today. Both days hold opportunity to earn money, especially from home or involving family, roommates, moves, or real estate. Chiron Retrogrades on Sunday so you may feel a shift around any wounds or need for healing involving your career, a goal, parent, boss, judge, your reputation, fame, or ambitions. If you are ready to look into your own special chart and energy flow to see what unique opportunities await you, then you can email Zoe for rates and dates for a private reading here: zoemoonastrology@gmail.com
CANCER:
Keep it in your mind that this week is a very strong energy force from the New Moon to help you push ahead with film, music, art, spiritual interests, magic, psychic interests, hospitals, retreats, research, investigations, development on projects, time behind the scenes with your romantic interest, and the releasing of bad habits or addictions. Monday and Tuesday your body, image, brand, identity, or personal needs will lead you forward so put yourself first now and take care of business. Both days will involve some key other person in the mix so look to partners, agents, attorneys, specialists, clients, competitors, or other significant relationships to help you reach your goals. A wild card arrives on Monday. Tuesday the Saturn/Neptune alignment is perfected and you cement something on the creative level or with a lover or child and this involves something inspired in the legal, wedding, educational, media, marketing, publishing, or travel arena. Wednesday and Thursday your attention will be drawn to making money. There's great energy here for what you do behind the scenes, researching or letting your inspiration carry you forward but you will have something serious to contend with involving the kids, lover or creative process. A shake-up with the person in charge or your career or goals is possible today. Thursday things smooth out and goals are reachable, authority figures cooperate and you shine. Friday this continues into the morning but once the Virgo Moon kicks in after noon the focus again changes and will turn to writing, agreements, sales, short trips, local activities, moves, siblings, neighbors, meetings, talks, interviews, auditions, electronics, and vehicles for the remainder of the weekend. It's good for the creative projects, kids and love life on Friday. Saturday will focus on a partner, agent, attorney, competitor, client, or other key relationship and spur you on to motivate and adjust regarding that behind the scenes energy. Sunday Chiron Retrogrades so you may feel the shift around a wound or healing that involves legal matters, media, marketing, publishing, higher education, weddings, or travel. If you are ready to look into your own special chart and energy flow to see what unique opportunities await you, then you can email Zoe for rates and dates for a private reading here: zoemoonastrology@gmail.com
LEO:
This week is important for you to keep things moving ahead in the New Moon arena of social functions, internet projects, friends and groups, astrology, charities, and the pursuit of your aspirations. It's a big growth period in these areas so be proactive. Monday and Tuesday puts your energy behind the scenes and this is best focused on film, music, art, spiritual interests, romantic time behind closed doors, research, investigations, dealings with hospitals or over addictions, and letting your imagination take hold. Both days will bring you into contact with someone over paperwork, work, health, or pets. Monday there may be something changing along the legal, media, publishing, marketing, educational, wedding, or travel lines. Tuesday the Saturn/Neptune trine will help you cement something regarding home, moves, real estate, security needs, family, parents, or roommates and the financial, sexual, divorce, or powerful change in the mix. This is supportive and positive so find ways to bring your dreams and reality together. Wednesday and Thursday the Moon takes up residence in your sign so the focus is on you, your body, image, brand, or identity. Wednesday this puts you in good stead with your friends and groups, online or for charities but you will have something serious to contend with regarding that home, real estate, move, family, roommate, or parental issue. Something is shaking up again with the legal, travel, educational, media, marketing, publishing, or travel matter. Thursday things smooth out for you and these topics so expect good things today. Friday morning this continues up until the Moon moves into Virgo. From the afternoon today through the weekend you will turn your attention to making money and being valued. There is opportunity in this on Friday around the house or through renovations, moves, real estate, family, or roommates. Saturday it looks positive for any powerful changes you make at work, with your organizational approach, paperwork, or anything health or animal related but you will have to make an adjustment online, with something social or for the charity today. Sunday Chiron Retrogrades so you may feel the shift around any wound or the need for healing involving your sex life, a divorce, someone's passing, a reproductive need, or a major financial situation. If you are ready to look into your own special chart and energy flow to see what unique opportunities await you, then you can email Zoe for rates and dates for a private reading here: zoemoonastrology@gmail.com
VIRGO:
Keep in mind that the week ahead is one powerhouse for you in furthering career matters, personal goals, garnering some recognition, achieving your ambitions, or in your dealings with those in charge of matters. This New Moon energy is still working this for you so be proactive. Monday and Tuesday the energy will swirl around your aspirations, friendships, group activities, online interests, astrology, charities, and social networking. Both days will bring you face to face with others over the creative potential or projects, the kids or your love life. Something is likely to change on Monday involving a financial matter, your sex life or the divorce. Tuesday brings the Saturn/Neptune alignment and helps you to make a serious choice involving a romantic or business partner, agent, attorney, specialist, client, competitor, or other key relationship. This is about cementing agreements, proposals, writing, sales, or anything involving siblings, moves, vehicles, electronics, neighbors, ideas, meetings, or decisions. Wednesday and Thursday the focus moves behind the scenes and here you can research, rest and retreat, focus on your artistic endeavors, your spiritual path or your romantic agenda, take time for hospitals or other institutions, or work on releasing any bad habits or addictions. More changes involving finances, sex or divorce are on tap on Wednesday and at least one serious bit of news or decision will reflect this. Thursday things smooth out and you should feel back on top of the world. This continues into Friday morning, then the Virgo Moon kicks in and stays in charge through the weekend. This means you can now turn attention to your needs, your body, image, brand, anything that would affect your identity, or getting more personally or physically into something you enjoy. Friday this puts you in the company of someone dreamy or inspiring or helps you deal with any sad feelings you may be having over them. Saturday gets you in there over love, creative projects or the kids but you will have to make an adjustment regarding goals or the career or authority figures. Sunday Chiron Retrogrades so you may feel this shift around a wound or the need for healing regarding a romantic or business partner, agent, attorney, specialist, client, competitor, or other key relationship. If you are ready to look into your own special chart and energy flow to see what unique opportunities await you, then you can email Zoe for rates and dates for a private reading here: zoemoonastrology@gmail.com
LIBRA:
Keep your New Moon focus this week, meaning be proactive where legal, travel, educational, media, marketing, publishing, wedding, or political plans are concerned. Do what you can to move forward in these areas. Monday and Tuesday puts the focus on career, goals, reputation, fame, and those power people in charge be they parents, bosses, judges, or the like. Both days this will mean dealing with someone regarding home, moves, real estate, property interests, family, or roommates. Monday expect something to change or surprise you via the partner, representative, client, or competition. Tuesday is the Saturn/Neptune trine and you should find that your ability to cement something on the income front that brings something inspired at work, through paperwork, health, or pets together. Wednesday and Thursday turns your attention to social networking, friends, groups, the internet, astrology, charities, or aspirations. If any of this involves legal matters, travel plans, weddings, marketing, media, publishing, or education then you should do well on Wednesday but you will have to deal with something serious involving income. Expect a bit of a shake up with someone today. Thursday things smooth out with partners, reps, clients, specialists, social interests, the internet, charities, friends, and let you shine in legal, travel, educational, media, marketing, wedding, or publishing veins. This carries into Friday morning as well. In the afternoon the Moon moves into Virgo and for the rest of the weekend turns your attention to what you can do behind the scenes, rest, retreat, hospitals, addictions, film, music, art, spiritual pursuits, research, investigations, or clandestine romance. This may help you earn on Friday. Saturday it will align with home matters, moves, real estate deals, family, or roommates in positive ways but require an adjustment over legal, travel, media, marketing, publishing, educational, or wedding plans. Chiron Retrogrades on Sunday so you may feel a shift around a wound or the need for healing involving your work, paperwork, a co-worker, employee, service, health interest or concern, or the animals. If you are ready to look into your own special chart and energy flow to see what unique opportunities await you, then you can email Zoe for rates and dates for a private reading here: zoemoonastrology@gmail.com
SCORPIO:
This is still powerful New Moon energy in the week ahead so continue to do what you can to take things to the next level in financial realms, with divorce, your sex life, reproductive needs, or any third party situations before you. Monday and Tuesday focus you in on legal, travel, educational, wedding, media, marketing, or publishing needs. Both days put you in contact with others over this and the agreements, writing, sales, talks, meetings, or decisions. Monday there is something changing tied to work, paperwork, health, or pets so stay in the moment. Tuesday is the Saturn/Neptune trine and a true turning point for you in your love life, with children and on the creative field. You can cement something one way or the other under positive stars that tie your needs, image, body, brand, or identity to the creative effort or goal, children or love life. What is your dream and how can you make it reality? Wednesday and Thursday will focus in on goals, reputation, fame, career, and leadership and may involve bosses, parents or other authority figures. Both days will give you momentum here with the divorce, sex life or financial picture. Wednesday will add more responsibilities upon you or point out serious limits or issues involving your needs, identity, brand, or body (don't overdo it). Something again changes or surprises on the work front, with paperwork, health, or pets. Thursday things smooth out in all these areas and you shine. This continues into Friday morning so enjoy. In the afternoon the Moon moves into Virgo and spends the weekend here so you will have lots of energy with friends, groups, the internet, astrology, charities, social networking, parties or events, and pursuit of your aspirations. Friday this opens some doors for you. Saturday it brings powerful meetings, talks, writing, agreements, or sales but will require taking action and making an adjustment where the finances, divorce or sex life is concerned. Both days are good for legal, travel, media, publishing, marketing, wedding, or educational pursuits. Sunday Chiron Retrogrades and a wound may be felt or the healing needed pointed out as a shift occurs over this involving your love life, kids or creative projects. If you are ready to look into your own special chart and energy flow to see what unique opportunities await you, then you can email Zoe for rates and dates for a private reading here: zoemoonastrology@gmail.com
SAGITTARIUS:
The New Moon is still going strong this week ahead so you want to continue to pursue fresh starts and next levels with partners, agents, attorneys, specialists, clients, and other key relationships. Monday and Tuesday will open things up on financial matters, with the divorce or your sex life. Both days will bring you into contact with someone over this and your income. Monday expect something out of the blue regarding creative projects, love or kids and be ready for changes or surprises. Tuesday is the Saturn/Neptune trine so you can cement something involving research, investigations, film, music, art, spiritual interests, private time with romantic interests, hospitals, addictions, or development and this should bring inspiration or magic around home, real estate deals, family, roommates, parents, or moves. Wednesday and Thursday turns attention to travel, legal, media, marketing, publishing, educational, or wedding needs. Both days these topics align positively with partners, agents, attorneys, specialists, clients, and other relationships so reach out. Wednesday will point out any limits or issues involving that institution, artistic project, spiritual need, romance, addiction, or research. It will also shake things up again with the creative project, lover or kids. Thursday everything should smooth back out in these areas bringing flow that takes you into Friday morning. Virgo Moon kicks in during the afternoon and takes hold throughout the weekend so you will see more energy expended towards goals, career, fame, parents, bosses, and others in charge. Friday this is inspired and brings up something about home with another person. Saturday opens income opportunities but will require an adjustment with the partner, agent, attorney, client, or other key person. Chiron Retrogrades on Sunday so a shift may be felt around wounds or the need for healing on the home front, with a move, real estate, family, parents, roommates, or your security needs. If you are ready to look into your own special chart and energy flow to see what unique opportunities await you, then you can email Zoe for rates and dates for a private reading here: zoemoonastrology@gmail.com
CAPRICORN:
It's still your New Moon regarding health, work, organization, paperwork, employees, co-workers, and pets this week ahead so continue to push for what you want here. Monday and Tuesday brings you face to face with key people so reach out to the partners, agents, attorneys, specialists, clients, and deal with the competition. Monday may mean dealing with some last minute change or surprise at home, involving real estate, family, roommates, moves, or renovations. Tuesday is the Saturn/Neptune trine and marks a peak for you around serious commitments or endings, ambitions or achievements with your aspirations, friends, groups, the internet, astrology, or charities, and the inspired or magical ideas, agreements, sales, writing, or decisions that flow here. Wednesday and Thursday turn to sex, divorce or major financial interests. Both days help you tend to paperwork, work, health, or pet concerns under positive stars. Wednesday will bring up any issue with the friend, group, internet, aspiration, or charity. It will also bring some wild card tied to home, real estate, family, moves, or roommates that pushes you with the partner, rep, client, or competition. Thursday things smooth out in these fields and this carries into Friday morning. Virgo Moon takes over on Friday afternoon and carries through the rest of the weekend so you will now have more energy around legal matters, travel, weddings, educational interests, media, marketing, or publishing. Friday this links positively with friends, the internet, astrology, charities, or groups. Saturday things should be in sync for you in the same areas but there will be the need to make an adjustment involving home, real estate, family, roommates, moves, or renovations. Chiron Retrogrades on Sunday so you may feel the shift around wounds or healing through news you hear, an offer or proposal, writing, an agreement or sale, short trips, local activities, siblings, neighbors, vehicles, electronics, or decisions. If you are ready to look into your own special chart and energy flow to see what unique opportunities await you, then you can email Zoe for rates and dates for a private reading here: zoemoonastrology@gmail.com
AQUARIUS:
It continues to be a power week for you with love, kids or creative projects as the New Moon energy is bent on helping you move forward in these areas. With this in mind you should be proactive in going for what you want. Monday and Tuesday your work, paperwork, health, and pets will be uppermost in your mind. Both days favor what you do about this behind the scenes, through research, artistic expression, spiritual pursuits, romance, dealing with hospitals or addictions, and rest and recuperation. Monday may bring some unexpected news that surprises. Tuesday the Saturn/Neptune alignment will favor cementing something on the career front, with a boss, parent, judge, or other authority figure, or over some big goals, and this should bring some inspired moments around income or feeling valued. Wednesday and Thursday bring partnerships, representation, clients, specialists, or competition into focus. Both days hold potential with these key people and what occurs with your love life, kids or creative projects so reach out. Wednesday will show you any limits with a friend, group, the internet, astrology, or charities and will bring some news that shakes things up again about work, health, paperwork, or pets. Thursday this all smoothes out and your key relationships and creative efforts, love life or kids should be back on track. This takes you into Friday morning on a good vibe. Friday afternoon the Virgo Moon takes over and stays in affect the rest of the weekend so your attention turns to sex, divorce or some major financial matters. Friday this aligns positively with goals so set them. Saturday what you do behind the scenes looks good here but you will need to make an adjustment regarding your creative projects, kids or lover. Chiron Retrogrades on Sunday so you may feel a shift around any wounds or the need for healing involving your income, possessions or sense of being valued. If you are ready to look into your own special chart and energy flow to see what unique opportunities await you, then you can email Zoe for rates and dates for a private reading here: zoemoonastrology@gmail.com
PISCES:
The New Moon is still working strongly for you in areas of home, moves, real estate, property matters, roommates, renovations, family, and parents in the week ahead so partner with the cosmos in moving forward here now. Monday and Tuesday your creative flow is high and you may have energy playing out around kids, your love life, recreation, or creative projects. Monday this brings lots of talks and decisions. Both days will involve aspirations here or bring social interests around what you do so involve a friend, the group, the internet, astrology, or charities. Monday something unexpected happens or change is required involving income. Tuesday is the Saturn/Neptune trine and something peaks for you in solid ways involving legal matters, education, weddings, media, marketing, publishing, or travel. This will be magical or inspiring for you and may affect your identity, body, brand, or image in some positive way. Wednesday and Thursday turns focus to work, health, paperwork, people you work with or hire to help, and animals. Both days this is good at home, tied to real estate, family, roommates, moves, or renovations. Wednesday will show you any issues you still need to deal with legally, with foreign interests or travel, media, marketing, education, or wedding plans. It will also again bring up any income issues. Thursday it all smoothes out and flows like this into Friday morning so let the home, real estate, family, work, health, paperwork, pet, and security needs come together now. Friday afternoon and the rest of the weekend Virgo Moon takes over so you will now be focused on significant relationships. Look to romantic or business partners, agents, attorneys, specialists, clients, or other key people. Friday they help with legal, travel, educational, media, wedding, marketing, or publishing interests. Saturday they align with social interests, parties, the internet, astrology, charities, group activities, and gatherings. You will have to make an adjustment when it comes to home, real estate, family, roommates, moves, or renovations today. Sunday Chiron Retrogrades so you may feel a shift around wounds or the need to heal on a personal or physical level, with your identity, image, or brand, or some ego need you hold dear. If you are ready to look into your own special chart and energy flow to see what unique opportunities await you, then you can email Zoe for rates and dates for a private reading here: zoemoonastrology@gmail.com
CHECK OUT some of the GROOVY MAGAZINES and SITES that feature Zoe's horoscopes or support Zoe's efforts (in alphabetical order):
Beauty Under Cover
Bellesprit Magazine
CBS Sky
The Cosmic Path
Manchester Gossip
Northwest Woman's Magazine
Out Impact Magazine
Quik Impressions
Sugarhigh and Lovestoned
Universal Film Magazine
Vicki Abelson's Women Who Write
Yahoo! Shine