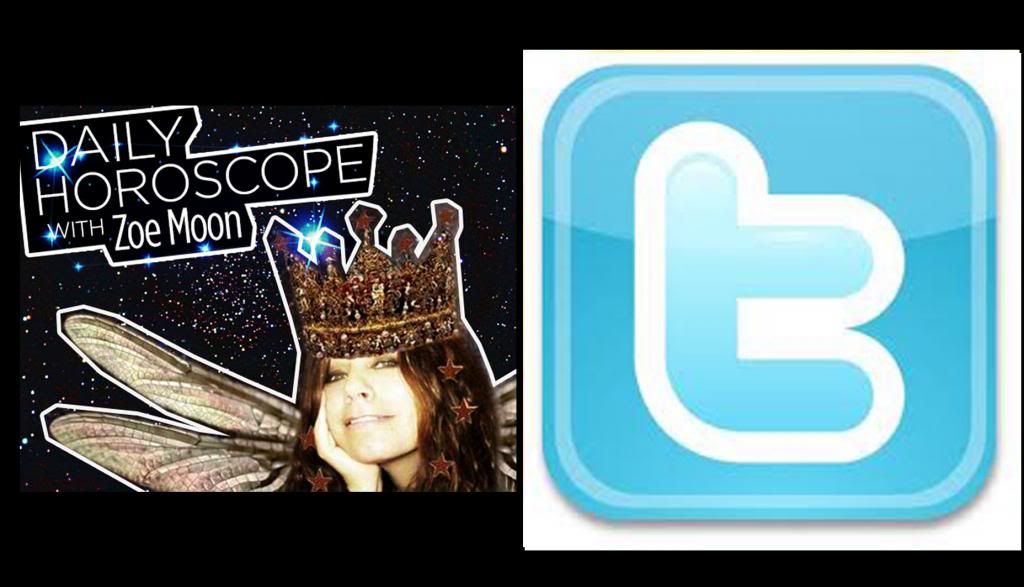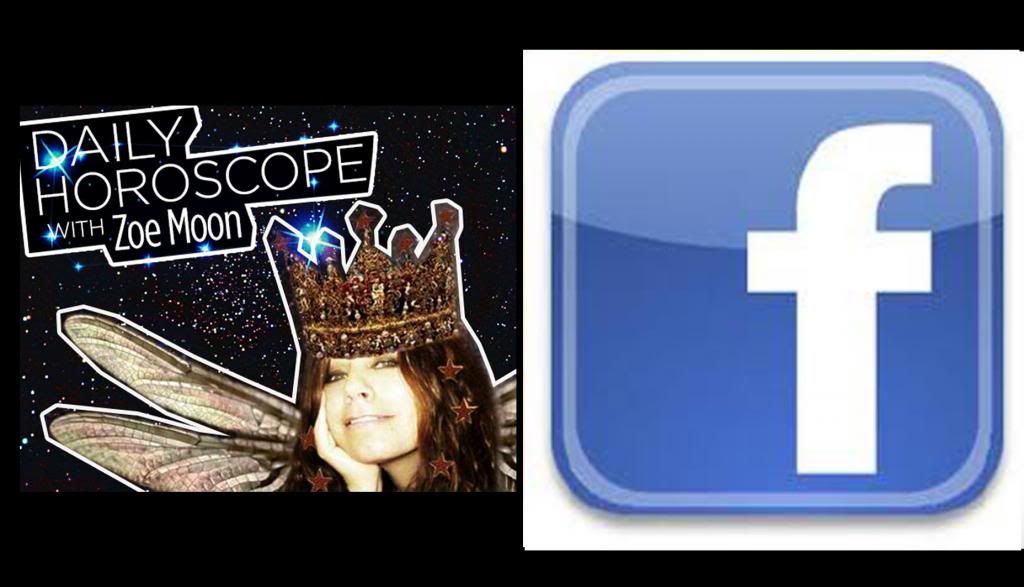 ZOE MOON'S WEEKLY FORECAST
It's a NEW MOON week ahead! That means we can look forward to lots of fresh starts.
MONDAY gets us in the mood, we are feeling it. It's focusing in on what or who you love, your creative ideas and projects, the children, and any fun you are ready to have. Don't start the new stuff yet, get it figured out today. Look at how you are sharing in financial realms or dealing with resources, what's going on with the divorce or sex life, and how you can get something done behind the scenes today.
TUESDAY is the NEW MOON in Leo! This begins your best 2 week window of the year to launch new creative projects, sign up to learn something creative, take current creative ideas to the next level, to fall in love, start something that is destined to lead to love or do something new with your lover, to set off in new directions with the kids or on behalf of children, to plan a fun adventure or vacation, or start into a recreational interest. You are rewarded for being in the moment today about all of this and stepping into a bit of spontaneous faith over it all. This New Moon leaps instantly into a VOID and stays there until Thursday morning so you will do best to work on things, develop, incubate, and get it all together until Thursday and then launch forward with new endeavors or next levels. An adjustment to Pluto in Capricorn is on the horizon though so you may have to deal with goals, authorities, finances, divorce, or third parties first.
Jupiter opposes Pluto on WEDNESDAY and this is big. The last time Jupiter opposed Pluto from the sign of Cancer to the sign of Capricorn was in July 1764 so it's been a while since our souls have been involved in this energetic balance. 1764 is the founding year of the city of St. Louis so maybe they will have quite the peak experience now but for the rest of us this is about what is going on with the growth and any legal, travel, educational, wedding, or media matters tied to home, real estate deals, land, moves, renovations, family, history, a parent, or roommates, on the one hand, and what is going on with the powers that be, the goal, establishment, status, achievements, third parties, control, financially shared or outside resources, divorce, intimacy, or transformational balance. It is playing out between us and another person. We are tipping the scales in a big way regarding what or who we call home/family now. We are expressly stepping into our own authority and empowering our situation one way or the other. So with that in mind be aware of how you are embracing your power or giving it away, who or what is involved with your sense of security and just how big you want this whole thing to go.
THURSDAY see Mercury moving into Leo. This adds energy to the New Moon by opening up more offers or conversations, getting behind your pitches, proposals, ideas, auditions, or interviews, helping with your writing or speaking roles, putting more emphasis on what you do locally or through short trips, helping with sales, meetings and transportation, and involving siblings, neighbors, or electronics as need be when pursuing that love, creative project, fun, or doing for the kids. Mercury has the mind focused on this until the 23rd so ask for it or make your choice.
The Moon is now in Virgo and this energy will affect THURSDAY and FRIDAY. Here we have emotional needs to organize, work, get healthy, aid animals, or be of service. Both days this aligns positively with what you do at home or for real estate, family, a parent, roommates, moves, or renovations. If you need intimate time on the home front or want to tackle some property/divorce or financial matter, choose Thursday.
FRIDAY is yay for home, property, family, moves, renovations, organization, details, work efforts, people you hire, healthy interests, pets, and jobs. Motivate. Love may flower or income ramp up.
SATURDAY and SUNDAY are relational. This means your partners in business or romance, your agents, attorneys, specialists, clients, competitors, and other key relationships will be the focus or conduit for energy. Both days push you. SATURDAY it is about agreements on creative needs, kids, recreation, or love but adjustments behind the scenes or with research, art, film, music, spiritual needs, private time for romance, hospitals, addictions, or rest. SUNDAY it will mean amping up big time at home or over moves, renovations, real estate deals, family, the parent, roommate, or security needs. At least one talk, piece of information or decision today involving your creative efforts, lover, kids, or fun meets with a 'no' or limit around financial aspects, third party situations, the sex life, divorce, or control. You may just decide to go your own way for a bit today to regain some equilibrium. If you need to just get some perspective, allow yourself the time alone to do so.
ARIES:
Well loverboy/girl, this is your week. It's time to don the suit of armor and head into the battlefield of love. Not feeling like the lance just yet? Well you may use this same energy to further creative needs or set out in new directions with kids if you like. It's all about the New Moon in Leo and the call to express your divine nature with throbbing hearts and kisses, glamorous entrances and ardent determination. In all of this swirl, MONDAY is for wrapping things up or tending to details so you are ready, TUESDAY AND WEDNESDAY are for incubating, connecting, strategizing, and eyeing up your objectives, and THURSDAY is for making your move. From Thursday onward you should launch, start new efforts or take things to the next level. You have 2 golden weeks to get it under way. WEDNESDAY is important for another reason, there will be an important exchange between you and another person over home, moves, renovations, family, roommates, real estate deals, or the like and the goals you have set in motion or your career or authority figures in the mix. It's about growth opportunities and major change, think of it as a turning point and a way to empower yourself by grounding yourself in what is right for you. THURSDAY and FRIDAY hold other great energy and this is all about the work, health, pets, or paperwork. If you're feeling particularly energetic you might just bite off all of this and make a clean swipe of it. The aspects are golden so you can tackle it, organize it, and set it up to suit you. Set up interviews, auditions, the honey-do list, errands, cleaning out the house, filling the kitchen cabinets with organic fare, doing your work-out tapes, or anything else that aligns you with the energy. SATURDAY and SUNDAY are all about your emotional connection with a romantic or business partner, agent, attorney, specialist, client, competitor, or other key relationship. Both days will push you with this person big time. This could motivate or frustrate depending on where you are with them. You can also expect to be dealing with that lover, creative project, recreational interest, or child both days and making adjustments here involving third parties, finances, sex life, divorce, or control. If you need to break out and get some space on Sunday then give yourself permission to shift on the dime and do your own thing. There's more in your personal chart that is waiting to be discovered. To get rates and dates for a private reading with Zoe email zoemoonastrology@gmail.com
TAURUS:
Are you feeling like the king/queen of the castle just yet? Are you ready to put in the mote or establish territory that gives you full reign over your minions? Maybe you just want to see some results and stability regarding your real estate, family, roots in life, move, parents, or roommate. Well Taurus, this is your week! You should grab this one by the horns and bull in the china shop your way to what you want, but time it like this: MONDAY wrap up any loose ends, tend to details, finesse. TUESDAY and WEDNESDAY get the new direction lined up, meet with people, tend to the legal aspects, foreign interests, travel plans, educational factors, wedding needs, media, marketing, or expansive ideas and incubate. THURSDAY launch forward and utilize the 2 week window ahead when you should be able to make real headway in these areas of life. WEDNESDAY and THURSDAY both have very powerful energy around what you are doing in that legal, travel, education, media, or wedding direction so pull up a chair and get the talks, agreements, sales, writing, or decisions underway. THURSDAY and FRIDAY bring in some really groovy energy around true love, fun, kids, and creative outlets as well. This should go very well if you target local excursions or short trips, write, make sales, or are looking for new meetings or big decisions. SATURDAY and SUNDAY will be back to work, dealing with the details, organizing, hiring people if need be, pushing ahead on the job, and tending to the health or pet needs along the way. These 2 days will either be highly motivational in these departments or challenging depending on what you are attempting to do. You can plan on running about quite a bit, making some short trips, dealing with friends, home, partners, reps, or clients, and being of service to the situation at hand, they don't call it work for nothing! There's more in your personal chart that is waiting to be discovered. To get rates and dates for a private reading with Zoe email zoemoonastrology@gmail.com
GEMINI:
Oh dear poet, one of many words, linguistic provocateur, are you ready to enlighten us with your ideas, sail your written masterpiece into the winds of chance, sign on the dotted line, make the dream sale, propose, engage us with witty repertoire, get your flirt on, or launch an idea of a lifetime? Or do you long to start fresh or take a new direction with a brother, sister, neighbor, move, short trip, local activity, in the area of electronics, or with vehicles? Pause, how could love or creativity flower through new efforts in these arenas? I hope you have at least one or two ideas because this is the week you can make it happen. Break it down like this: MONDAY focus on wrapping things up, dealing with any leftover issues and prepping. TUESDAY and WEDNESDAY choose what it is you want to do, talk it out with others, write it up, and truly get in there over anything involving greater intimacy, sex, reproduction, divorce, third party situations, loans, debt, inheritance, settlements, insurance, taxes, commissions, alimony, child support, or any other financially charged arenas. THURSDAY launch forward, you have 2 solid weeks to initiate and rise in these areas or begin something that will take you there. Personal income, possessions or acquisitions will be a focus WEDNESDAY through FRIDAY and in the latter days this will be focused directly on your home, a move, real estate deals, family, a parent, roommate, renovation, or other rooted area of your life. The aspects are pretty golden on THURSDAY and FRIDAY to earn here or to spend or deal with those possessions so be proactive. SATURDAY and SUNDAY will turn to your love life, kids, creative endeavors, or recreational interests. The whack of this is that it will either be very dynamic and motivational or it will be challenging, depending on what's going on in your world right now. There will be energy around these themes tied to short trips, sales, agreements, writing, local activities, siblings, neighbors, moves, vehicles, electronics, and the talks or decisions going on with a need to adjust goals on SATURDAY while dealing with earning, spending, possessions, and limits to the work, paperwork, health, or animal needs on SUNDAY.... how much fun can you have?! There's more in your personal chart that is waiting to be discovered. To get rates and dates for a private reading with Zoe email zoemoonastrology@gmail.com
CANCER:
Money, money, money, money.....money! Are you ready to earn more, splurge on some creative tools, transport your possessions to a better abode, divest yourself of some shiny bauble in the name of love? You know you are a valuable commodity, right? Well take your head out of your protective shell and smile like you mean it, the cosmos says more is coming your way in these areas and this is the week that puts it into play. Now, here is how you should work it: MONDAY wrap up loose ends, finesse things a bit, prepare yourself for the next chapter. TUESDAY and WEDNESDAY start meeting, dealing with those partners, reps, clients, the competition, or specialists and see how any major outside financial interests can be balanced in the name of your expansion or how divorce or your intimate life can be improved in the situation. THURSDAY launch ahead, start fresh, take things to the next level. You have 2 golden weeks of push from the cosmos to set it in motion. It was August of 1918 when Jupiter last sat with Pluto in your sign. On WEDESNDAY Jupiter opposes Pluto from your sign and you are at a turning point with your souls progression involving at least one relationship. How has your perspective changed or evolved in nearly a century of travel with this other soul? Do you expand the parameters or deconstruct? THURSDAY and FRIDAY will open up talks, boost meetings, agreements, sales, writing, and decision making. The aspects are quite positive and may tie into your love life, kids, creative outlets, recreational interests, partners, agents, attorneys, specialists, clients, or other key relationships on THURSDAY while pushing you to take action on FRIDAY. You may also get involved with the vehicles, a short trip, your electronics, local activities, your siblings, a move, or the neighbors on these two days with good results. SATURDAY and SUNDAY are focused on the home, real estate deals, family, parent, roommate, renovation, or move. Both days may challenge you a bit by amping up your activities or putting a few obstacles in the road. Both days involve adjustments around your income, possessions or acquisitions. SATURDAY will have more attention on legal, travel, educational, media, or wedding needs here while SUNDAY will ask that you deal with something going on with the kids, lover or creative outlet. There's more in your personal chart that is waiting to be discovered. To get rates and dates for a private reading with Zoe email zoemoonastrology@gmail.com
LEO:
The house is full, the curtains up, your spotlight is ready, or make it your key light is dialed in, are you ready to greet your audience or make your entrance Leo? This week is all about throwing you out before your adoring fans, giving you your turn to make an impact, urging you to promote your image or brand, to pursue personal goals, evolve your identity, sign your name to something you believe in, step up and make a difference, or do something great for your body. So smile and take your cue from the universe, it's now or never. As you churn over the ideas you have to push yourself out there lay it out in your week ahead like this: MONDAY wrap up loose ends, finesse things a bit and get ready to put your plan in motion. TUESDAY and WEDNESDAY start to connect with the work involved, co-workers or people you might hire, health care professionals, trainers, the gym, nutritionists, doctors, or anyone involved with your animals and make any adjustments that may need to be made. THURSDAY launch forward, do what you can to move to the next level in the 2 weeks ahead, you have your biggest personal and physical boost of the year during this period to reinvent yourself or reach for the next level. THURSDAY and FRIDAY will also have an emphasis on making money, your possessions or the purchases you are interested in. Both days are positive in these areas so strive to further your aims here. THURSDAY may work out well at home, over property, with roommates, family, renovations, or moves and align those work situations, paperwork, employees, health needs, and animals to your side. Both days favor what you do behind the scenes or tied to artistic abilities, retreat, hospitals, dealing with addictions, spiritual pursuits, clandestine romance, or research. SATURDAY and SUNDAY will either throw you out there on a short trip or get you more involved in local activities, boost your writing, get you into talks, meetings, sales, or agreements, or interest you over siblings, neighbors, vehicles, electronics, or moves. The weekend will be highly active or challenging depending on what you are up to these days. SATURDAY will aim these topics around sex, divorce or some financial matter with the need to adapt or adjust. SUNDAY will push those behind the scenes activities, legal matters, wedding plans, travel plans, educational needs, media, marketing, or publishing interests, and get you very real about what is going on at home, with family, moves, renovations, real estate deals, or roommates. There's more in your personal chart that is waiting to be discovered. To get rates and dates for a private reading with Zoe email zoemoonastrology@gmail.com
VIRGO:
Ah the mystery and magic of life, are you ready for your turn at the Fated moments that bring you closer to your true calling, the signs that spring up giving you the confirmation that you are on the right path or directing you onto a better road ahead, the artistic moxy to allow your abilities to find their rightful place out in the world, the time to retreat with your lover for some private union, the spiritual breakthroughs that come from meditation, nature or yoga, the understanding of what your past life means to who you are right here, right now? Or maybe you want to further something with an institution, your research, imagination, work behind the scenes, or a project in development? Well Virgo, this is your week and it should be played something like this: MONDAY wrap up loose ends and finesse situations with partners, reps, clients, or the competition in preparation for the forward movement. TUESDAY and WEDNESDAY begin gathering the information, people and situations around you to ready yourself for the next step, this should involve creative ideas, projects, people, and any lovers or children that may be involved. THURSDAY launch, begin making your move ahead, you have 2 powerful weeks to open things up, get to the next level, set it up on solid ground to grow, or make new affiliations that will support you. WEDNESDAY may bring a powerful one-on-one meeting or decision with another person over aspirations and creative or loving expressions, looking at what needs to change or evolve, how your friendships, groups, internet, astrology, charities, love life, the kids, or creative projects are being balanced, and what needs to be made legal or hinges on foreign interests, travel or wedding plans, educational needs, or the media. Don't take today lightly, much of what comes ahead hinges on how this balances out now. THURSDAY and FRIDAY will bring the Moon into your sign and urge you to put yourself first a bit, to focus on your own needs, body, image, identity, or brand building, and to do what you can to further those aspirations or amp things up with the friend, group, internet, astrology, charity, or invention. The aspects around all of this are very beneficial so throw yourself into it. Thursday also holds promise for your love life, kids or creative needs. SATURDAY and SUNDAY will turn to making money, dealing with possessions or making purchases. The weekend is going to be a bit crazy with all of this so assume you will be highly active or a bit challenged. Both days will put you behind the scenes or working on something involving research, development, hospitals or other institutions, film, music, art, addictions, spiritual interests, romantic needs, or some secret you have up your sleeve. Expect to make adjustments with partners, reps, clients, specialists, or the competition on SATURDAY while dealing with the friend, group, internet, astrology, social gathering, invention, or charity on SUNDAY. There's more in your personal chart that is waiting to be discovered. To get rates and dates for a private reading with Zoe email zoemoonastrology@gmail.com
LIBRA:
Dream a little dream for you Libra! What are your aspirations? Is there something big brewing with your friend or group, do you want to find a new friend or join a new group, is there a major internet move you are ready to make, do you want to pour your energy into a cause or charity, do you want to learn more about astrology or aviation, is there a big gathering or event you are planning or attending, are you ready to break free from something, or do you have some original idea or invention that you are ready to get out there? Well this is your week and it should go something like this: MONDAY tie up any loose ends and finesse situations involving work, paperwork, income, possessions, people you hire, co-workers, health concerns, or pets. TUESDAY and WEDNESDAY start to bring the divergent interests together in preparation for your launch, focus on home, property matters, moves, renovations, roommates, family, the parent, or your security needs and connect with the partner, rep, client, specialist, or other key player to get ready. THURSDAY launch forward into new territory, take current interests to the next level, make a fresh start, and utilize the full 2 week period before you to really make things count in these areas, it's your best window to do so of the year. WEDNESDAY may be an important day involving a boss, parent, judge or other authority figure, or it could be about your career, reputation, fame, or personal goals. Again the home, real estate deal, property management, family, roommate, or parent will be in the mix and any big changes or powerful connections going on between these dynamics will be felt between you and the other person. THURSDAY and FRIDAY also hold a lot of energy behind the scenes. This is positive flow so you may do well to rest, research, investigate, get into film, music or art, pursue spiritual or romantic needs, or deal with hospitals or other institutions. This should be good for income flow, possessions, purchases, and the property needs on THURDSAY while both days hold good vibes around that authority figure, goal or career matter. SATURDAY and SUNDAY will turn attention to you and your needs. It is a Libra Moon that will gear you up to do more or challenge you depending on what you are up to at this time. Both days will push you to tune into your own needs, deal with your body, image, brand, or identity, and any personal goals while tying this into aspirations, friends, groups, the internet, astrology, or charities. SATURDAY will add work, paperwork, people you hire, health needs, and the pets into the mix while SUNDAY will bring those authority figures, the career, goals, and something serious into the mix. There's more in your personal chart that is waiting to be discovered. To get rates and dates for a private reading with Zoe email zoemoonastrology@gmail.com
SCORPIO:
The glory, the goal, the spotlight, your amazing leadership abilities, fame, adulation, achievements, a soaring career, and an ability to sway the powers that be in your seductive direction, yep, that's what the week ahead promises for you Scorpio, or at least it is giving you the tools you need to begin the process that gets you there. Don't underestimate it, you have the most powerful 2 week window of the year beginning now, so step on up and break it down like this: MONDAY wrap up loose ends, finesse any lingering situations, and make adjustments involving the kids, creative project, recreation, or lover/love life. TUESDAY and WEDNESDAY get your information together, pour over agreements, writing, sales, and meet or talk things out. There is something going right on TUESDAY involving the work, health, paperwork, or animals, while there is a very big legal, travel, educational, media, marketing, publishing, broadcasting, or wedding matter between you and another person cresting on WEDNESDAY. THURSDAY launch forward with the career, goal, boss, parent, or other authority figure and use the full 2 weeks ahead to take things to the next level or make new prospects blossom. THURSDAY and FRIDAY will also hold energy for you around friends, groups, the internet, astrology, charities, your independence or freedom, original projects or ideas, and your aspirations. Both days are positive in these areas and bring some action with the legal, travel, media, marketing, broadcasting, publishing, educational, or wedding plans. SATURDAY and SUNDAY will pull you back a bit, urge rest or retreat, research or investigations, time on film, music or artistic pursuits, with your private romantic needs, or spiritual outlets, or get you focused on hospitals or dealing with addictions. Both days will gear it up big time in these areas or challenge you here. Keep the goals in mind and be ready to give and take where career or authorities are concerned. SATURDAY puts more energy in these areas around creative projects, the kids or love life while SUNDAY makes it about the legal, media, educational, wedding, or travel plans. There's more in your personal chart that is waiting to be discovered. To get rates and dates for a private reading with Zoe email zoemoonastrology@gmail.com
SAGITTARIUS:
How big can you go Sage? Do you want to journey around the world, embrace a foreign culture or bring foreign goods back to your abode, are you ready to embark on a new learning curve, sign up for classes or begin teaching what you know, is there a camera with your name on it, can you broadcast your message, publish your work, or launch a new marketing campaign, is it time to sign legal documents, get into the courtroom or further your legal interests in some other manner, or are you ready to walk down the aisle or get involved with weddings on some other level? This is the week that will help you start the ball rolling so pull up your sleeves and get ready to break it down like this: MONDAY you should wrap up old business and finesse anything still in need of your attention, especially at the home or involving real estate deals, family, a parent, move, renovation, or roommate. TUESDAY and WEDNESDAY start to pull things together, make any adjustments involving your income, possessions or purchases, and prepare. THURSDAY launch forward in new directions or begin taking things to the next level. You have 2 solid weeks that are behind you in these higher minded arenas so use them to further your aims and grow your vision. WEDNESDAY is big for you when it comes to some outside financial resource like a loan, settlement, investment, inheritance, bankruptcy, insurance matter, the taxes, commissions, royalties, alimony, child support, or a partner's money, or it is big for you involving your sex life, reproductive needs, divorce, a death, or a birth. Again your earnings, possessions or acquisitions will be part of the framework as you deal with this other person in some powerful way. THURSDAY and FRIDAY are also about career, goals, ambitions, reputation, fame, a parent, boss, or other authority figure. Both days hold promise in these areas with more going on behind the scenes or tied to art, spirit, romance, institutions, research, or development on THURSDAY and it tying into finances, divorce or the sexual needs on FRIDAY. SATURDAY and SUNDAY look to be quite social and will either spur you on to do quite a bit or challenge you with the cacophony. The focus here is on friends, social networking, groups, the internet, astrology, charities, parties, events, freedom, originality, and inventions. Both days require some adjustments when it comes to travel, education, legal matters, wedding plans, or media. SATURDAY will add in focus on home, family, real estate needs, roommates, moves, or renovations while SUNDAY will add in the financial, sexual or divorce matters. Amp it up or jump those hurdles! There's more in your personal chart that is waiting to be discovered. To get rates and dates for a private reading with Zoe email zoemoonastrology@gmail.com
CAPRICORN:
Oh the power, the magnitude, the intensity of the phoenix rising from the ashes, towering above it all, the ability to deconstruct and re-birth a situation, to transform the financial aspects surrounding you, to move into new financial territory, to connect with the divine through sacred sexual healing, to release Karmic relationships through divorce, to take control, and carry your weight...does it sound too deep or over the top? I hope not because you are channeling this kind of magnitude energetically in the week ahead and being gifted a brand new start in these arenas, this is how you should work it: MONDAY wrap up any loose ends and finesse agreements, writing, sales, or decisions. Deal with any limits you feel around a friendship, group, internet project, or your own freedom and get real about where you are. TUESDAY and WEDNESDAY start gathering your people or information in preparation for the next move and get excited about what's going on at home, with real estate, family, moves, renovations, roommates, or parents. THURSDAY launch forward in pursuit of intimacy, sexual accord, reproductive needs, divorce, the loan, inheritance, settlement, commissions, royalties, insurance, taxes, alimony, child support, investments, or partner's money. You have 2 golden weeks to take things to the next level or open up new opportunities or fresh starts. WEDNESDAY is a very large turning point between you and a partner, agent, attorney, specialist, client, competitor, or other key relationship. You may need to look at what you believe and how this can empower you, any legal, travel, wedding, educational, or media needs in the mix and how things are being shared. THURSDAY and FRIDAY will be kicking these topics into high gear. These 2 days are full of potential between you and this other person over these themes so get ready to make it count. You can bring things back in line with the friend, group, internet, or aspiration on THURSDAY as well. SATURDAY and SUNDAY will turn attention to career, personal goals, or authority figures such as your parents, the boss, or a judge. These days will be amped up and active or a bit challenging depending on how you take all the left turns. Both days involve the financial interests, sex life or divorce and any adjustments you can make here. SATURDAY will also be high on meetings, writing, agreements, sales, short trips, or siblings, neighbors, moves, vehicles, or electronics. SUNDAY throws in the key relationship needs with partners, agents, attorneys, specialists, clients, or competitors. Again, when it comes to the money, sex or divorce today you will be dealing with limits or serious matters involving the friendship, group, internet, or aspirations. There's more in your personal chart that is waiting to be discovered. To get rates and dates for a private reading with Zoe email zoemoonastrology@gmail.com
AQUARIUS:
Are you seeking a tall, dark and handsome life mate, more fun with your current partner, a soulful, sexy long-term amore, a business partner that won't quit, new directions with your current biz exec, a fresh round of clients or new client based projects, the right specialist to help you reach your goal, an agent that can get you in the doors, or an attorney that has your back, or do you need a new way to handle the competition? Well, whatever your relationship needs, the week ahead is all about you getting in there and moving ahead on a new level or forming new bonds that will fulfill your needs. You should approach it like this: MONDAY wrap up loose ends, finesse any money making issues, dealing with possessions or purchases and get real about goals, career matters or people in charge. TUESDAY and WEDNESDAY start pulling together what you need and making some choices about what you will do to start the ball rolling. Make adjustments with anything going on behind the scenes or in secret. THURSDAY launch forward, start the 2 week process of connecting with these important people or meeting new ones as you move forward on your goals. WEDNESDAY will be big for you with another person and it will focus on the work, paperwork, people you hire, health, pets, or services and any major things going on with romance, artistic outlets, hospitals, addictions, secrets, research, investigations, spiritual pursuits, or Karmic balance. THURSDAY and FRIDAY will also bring focus to your sex life, reproductive needs, divorce proceedings, or the big financial picture. Both days hold promise in these areas so tend to the details and organize your direction. Again you will do well when working, seeking work, dealing with paperwork, health needs, or the animals. SATURDAY and SUNDAY will turn your attention to legal, travel, educational, wedding, religious, political, media, marketing, or publishing needs. Both days will be very amped up and crazy in these areas or a bit challenging, the partner, rep, client, specialist, or competition is involved. SATURDAY will mean some adjustments where income, spending or possessions are concerned while SUNDAY will bring that work situation, paperwork, health need, or the animals into the matter. You will likely have at least one serious moment with the key relationship today over goals, career or people in charge, talk it out. There's more in your personal chart that is waiting to be discovered. To get rates and dates for a private reading with Zoe email zoemoonastrology@gmail.com
PISCES:
Who's got it going on at work, who is making hay while the sun shines, who is doing new things with co-workers or getting a few new people to work with, hiring people that can help, organizing for better facilitation, able to critically foresee a situation that is evolving, ready to interview or audition at the top of their game, totally ready to take their health to the next level, or ready to move forward on some animal need? I hope you are saying it's you Pisces because this is your week when doors begin to open in these matters and you can either move to the next level or make some fresh new start that pleases. Here is how you should work it: MONDAY wrap up loose ends and finesse anything regarding your own needs, body, image, identity, or brand. Get real about the legal, travel, educational, wedding, media, marketing, or publishing needs. TUESDAY and WEDNESDAY begin pulling things together that will aid you in moving ahead, make any adjustments involving your freedom, originality, friendship, group affiliations, internet interests, astrology, charities, or aspirations. THURSDAY begin to go for it, you have 2 very powerful weeks that will help you with jobs, health, pets, services, co-workers, employees, organization, and paperwork. WEDNESDAY brings a pretty powerful turning point with you and another person over the creative interests, kids, love life, and ways you wish to open things up while empowering or changing the friendship, aspiration, group dynamic, internet interest, charity, or social gathering. THURSDAY and FRIDAY will also be very relationship oriented so set aside time for your romantic or business partners, agents, attorneys, specialists, clients, or dealing with the competition on these days. They are both full of opportunity through these people for love, creative projects, the kids, or recreational interests. You may cement something in that legal, travel, educational, media, or wedding arena on THURSDAY as well and find something in flow with the friend, group, internet, astrology, charity, or gathering. SATURDAY and SUNDAY will rev things up in your sex life, with the divorce, or over major financial interests. Both days will be very dynamic or challenging in these areas with the need to make some adjustments at work, with co-workers, people you hire, health interests, paperwork, or the animals. SATURDAY will also mean some personal adjustments while SUNDAY will bring in any added emphasis on love, kids, creative projects, recreation, and the legal, travel, educational, wedding, or media needs. Yeah, you're busy! There's more in your personal chart that is waiting to be discovered. To get rates and dates for a private reading with Zoe email zoemoonastrology@gmail.com
CHECK OUT some of the GROOVY MAGAZINES and SITES that feature Zoe's horoscopes or support Zoe's efforts (in alphabetical order):
Beauty Under Cover
Bellesprit Magazine
CBS Sky
The Cosmic Path
Manchester Gossip
Northwest Woman's Magazine
Out Impact Magazine
Quik Impressions
Sugarhigh and Lovestoned
Universal Film Magazine
Vicki Abelson's Women Who Write
Yahoo! Shine